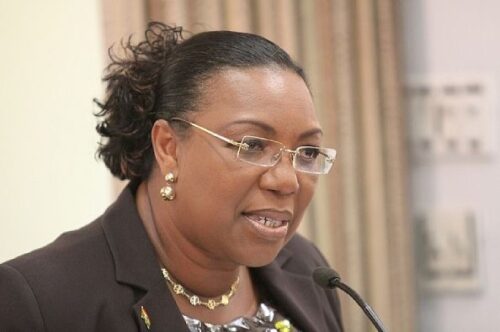 Former Minister of Justice and Attorney General Betty Mould-Iddrisu has said there is a need to amend the laws that deal with online sexual harassment and sexual harassment in general, especially against women.
She said female victims of online sexual harassment are unable to seek redress when they are abused.Speaking on the Ghana Tonight Show on TV3 Wednesday, March 8 as part of the International Womens Day celebration, she said "The other aspect is the online harassment that has become rampant and for which we haven't had enough in terms of equalization in the law. I don't think online harassment happens a lot to men, I am sure and confident that it happens to women more than men, and women are unable to get legal redress for this.
"I am talking about every day when you are bullied and harassed online by your male employees or by others who happen to be able to take advantage of digitalization and technology.
"So I think it is an aspect we should look at, we should look at our laws, amending our laws in order to be able to see to that."
She added "I think we need to do some education with the Police, it is criminal to bully or harass somebody sexually online by mere reasoning of the sex."
In Ghana sexual assaults of any form including rape, defilement, unnatural carnal knowledge and harassment are regarded as serious offences (i.e. first degree felony),
that are liable on conviction to a term of imprisonment not less than five years and not more than 25 years (Criminal Offences Act 1960, Act 29; Criminal and Other Offences (Procedure) Act 1960, Act 30).