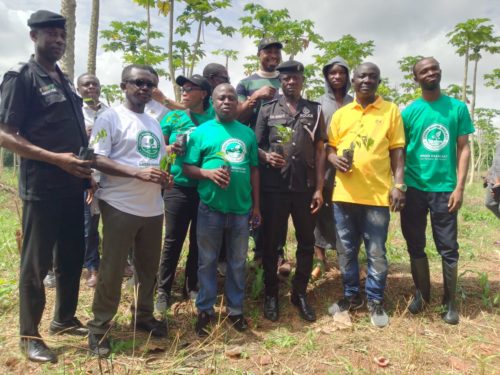 Management of the Offinso Forest District has ensure that a projected four hundred thousand (400,000) seedlings earmarked for planting within the 9 political district as part of the greening Ghana for this year is achieved, the theme for this year's Green Ghana is" Our Forests, Our Health.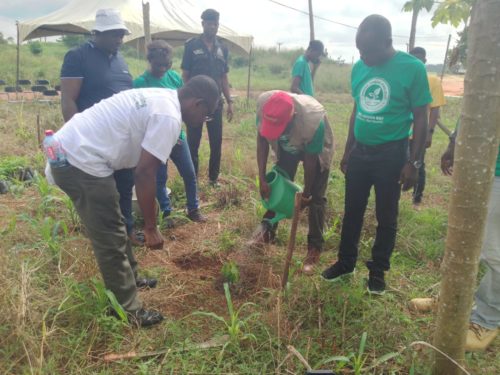 Mr Kobina Baiden edge that, the district has also put in measures to plant about 250,000 Teak in forest reserve while 150,000 Coconut, Mango, Ofram, Cedrela, oil Palm in off forest reserve and Distribution of Seedlings in progress within the 9 political district.
This was disclosed at Offinso in the Offinso Municipal at the occasion of Green Ghana day.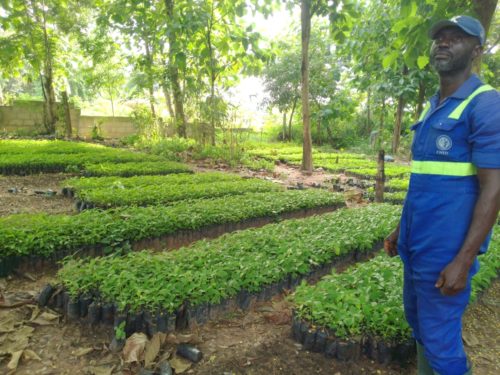 Mr Kobina Baiden mentioned that his outfits is targeting institutions such as schools churches Mosques YEA among others to achieve this target. He said the office is also in touch with Cocoa Board to give them some indigenous trees for planting.
Some of the reserves where massive planting would be done include Asubima, opro river among others.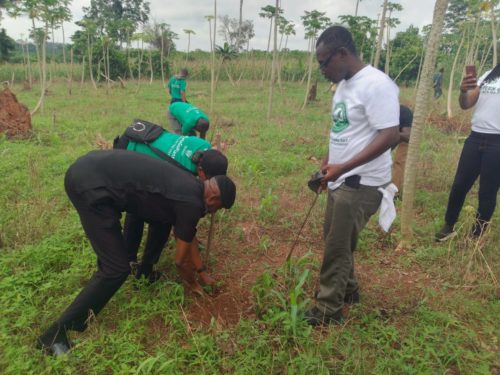 The Municipal Chief Executive Offinso South, Hon Kinsley Owusu-Appiah said this exercise is part of an aggressive afforestation and reforestation agenda to restore degraded forest landscapes and to contribute to global efforts to fight climate change, and this Green Ghana project is initiated by the NPP government to protect the trees and to plant more trees.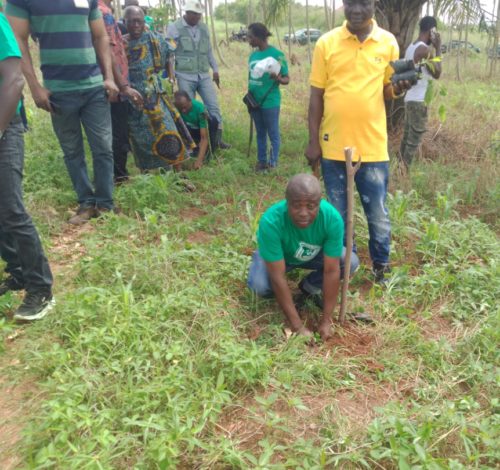 Hon Kinsley reveal 8 benefits that tree help us in so many ways:
1.Trees conserve water bodies.
2.Trees reduce air pollution
3. Trees increase rainfall
4. Trees reduce erosion and maintain healthy soil
5. Trees serve as medicinal purposes (Herbal medicine)
6. Trees shield humans from the ultra Violet rays of the sun.
7. Trees provide shelter for wildlife (wild animals and birds). Due to indiscriminate cutting of trees, most wild animals are going extinct. and
8. Trees take in carbon dioxide and produce the oxygen we breathe, so when the last tree dies, the last man will also die.
Finally Hon Kingsley Owusu-Appiah appeal to the good people of Offinso and Ghana as a whole to give it their maximum support to plant and protect more trees.