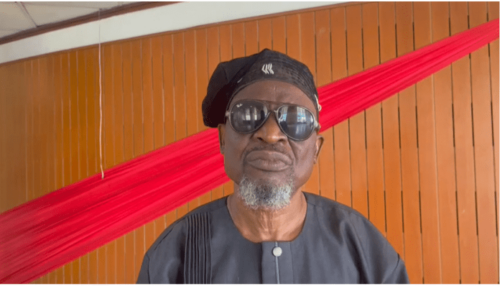 The Member of Parliament for Sagnarigu, Alhassan Bashir Fuseini popularly known as Alhaji A.B.A Fuseini, has said that while National Democratic Congress (NDC) lawmakers are in the House working for the party, some MP aspirants are busily campaigning against the MPs in attempt to unseat them.
He said the aspirants are explaining to the constituents that the MPs have abandoned them hence they should not be voted for again in the Parliamentary primaries.Speaking in an interview with TV3's Parliamentary Correspondent in Parliament on Thursday, March 9, he said " So you see, while we are here in Parliament working, some people are running riot in our constituencies in a number of material ways. In my constituency six people, we have a lot of these people running their campaign meanwhile the party has given [us] a task to fulfill here in Parliament which requires your permanent presence, you can't go.
"Even on Saturdays and on Sundays the party will hold meetings or assign you to some task and you cannot leave it and go back to your constituency, meanwhile, people are campaigning against you, your constituents may be saying that in the heat of this we are not seeing our MP, what is happening to him when people are running around, people will go there and peddle some untruths, sometimes you will hear that they go somewhere and an aspirant who is overzealous to unseat an MP will go and say the MP has decided that he is not interested in your welfare so that is why he has decided not to come home."You are aware in politics your absence can create room for your opponent to take advantage of especially when more than a week, two weeks, or three weeks you are not seen, people will speculate that the man has been admitted, healthwise he is not well, he can't have the strength to come and contest so you have all those things."
Deputy Minority Chief Whip Kwame Agbodza also warned that the party will deal with any person who will flout the directive by the NDC to MP aspirants to stop cpa0sging in constituencies with NDC sitting MPs.
He said "The majority of us are being contested so this directive does help i a way that the party is bigger than all of us, the party says no campaign activities until that time so if you decide to flout the party's directive and you are caught the party will deal with you. This directive is for the constituencies that have NDC sitting MPs."At its meeting held on Tuesday, March 7, 2023, the Functional Executive Committee (FEC) of the NDC said in solidarity with the Minority Caucus' fight against the Constitutional Instrument (CI) that the Electoral Commission (EC) is seeking to lay before Parliament, it has resolved that the period from the evening of 7th March, 2023 up to the 31st March, 2023 has been declared as "Operation Save Our Democracy".
Accordingly, FEC said "all campaign activities in all constituencies with sitting NDC MPs are hereby suspended. All sitting NDC MPs, shall be required to attend all Parliamentary sittings. Also no NDC MP shall undertake any travel that will affect his or her attendance in Parliament."Any MP who has travelled is hereby recalled immediately. All regional and constituency executives and aspirants are directed to ensure strict compliance with the directives herein. All parliamentary aspirants are hereby directed in their own interest, to strictly adhere to these directives as breach of same shall attract severe sanctions."
A statement signed by General Secretary Fifi Kwetey said "The dates for the filing of nominations, vetting of parliamentary aspirants and parliamentary primaries shall remain unchanged. Please treat as urgent."
The Minority have been raising issues against the proposed CI.
The Member of Parliament or Tamale South Haruna Iddrisu said that the Minority were opposed to any move by the EC to use the Ghana Card as the sole identification document for voter registration because any such move by the EC would hurt the right to vote and be voted for.
Speaking on the Big Issue via telephone on TV3 Monday, February 27, the former Minority Leader indicated that there are 3.5million people who are without Ghana Card.
He questioned whether the EC is going to deny all these 3.5 million people from exercising their right to vote because they do not have a Ghana Card.
"There is the right to vote and be voted for, the NDC will defend that right," he said.
"We are contesting the use of Ghana Crad as the sole reference for purposes of getting registered as a voter," he said.
He stressed "the right to vote and be voted for is sacred. 3.5 million people don't have the card, can you tell these 3.5 million persons not to vote?"
But the Chair of the Electoral Commission (EC) Jean Mensa told Parliament that the use of the Ghana Card as the sole identification document for voter registration would ensure a credible voter roll.
She said it would also prevent minors and foreigners from getting onto the electoral register to vote.
Briefing Parliament on the CI on Tuesday, February 28 Madam Jean Mensa said "The use of only Ghana Card will ensure and guarantee the credibility of the register and elections, prevent enrolment of minors, prevent foreigners from voting, eliminate the guarantor system which is prone to abuse."
"The Ghana Card will not be used for voting in 2024, it will be used to register," she said.
Regarding a revelation by Tamale South Member of Parliament Haruna Iddrisu that there were about 3.5million people without Ghana Crad, she said the National Identification Authority (NIA) has told the commission that " there are 3.5 blank cards in the warehouse, money have been released and funds are being released."