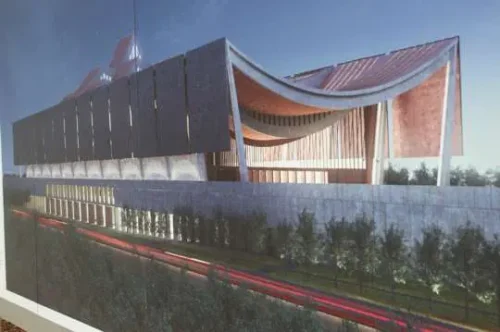 A statutory audit of all transactions carried out so far on the National Cathedral project is set to commence soon.
Deloitte, which is said to have accepted to be auditors for the National Cathedral of Ghana when it was registered, is being engaged to undertake this exercise.
The decision to have this statutory audit done was taken at a meeting of the Board of Trustees of the National Cathedral on Monday, January 23.
This decision comes after two members of the Board – Archbishop Nicolas Duncan-Williams and Rev Eastwood Anaba – called for an immediate suspension of the project and subsequent audit of contracts awarded so far.
In a press release issued on Tuesday, January 24, the Secretariat disclosed that all relevant documentation on the project was submitted to Parliament last month.
"Thus, if Parliament so desires, it may set up a commission or appoint an independent auditor to review all issues concerning the award of contract, procurement, construction works, and financial operations of the National Cathedral project so far."
It admitted the current financial difficulties, stressing that the project has come to a standstill