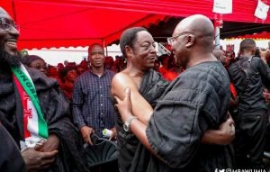 In a solemn ceremony, President Akufo-Addo, Vice-President Bawumia, and other prominent figures including failed NDC flagbearer, Dr Kwabena Duffuor paid their last respects to the late Kumawu MP, Philip Basoah, who passed away on March 27, 2023.
The funeral service was held at the Kumawu Presbyterian Church, where family, friends, and well-wishers gathered to mourn the demise of the MP.
During the ceremony, President Nana Addo Dankwa Akufo-Addo described the late Basoah as a dedicated public servant who worked tirelessly for the betterment of his constituents.
He also praised the MP for his contributions to the development of Kumawu and the Ashanti Region as a whole.
Vice-President Bawumia echoed the President's sentiments, stating that the late MP's legacy would live on through his numerous achievements and the impact he had on the lives of those he served.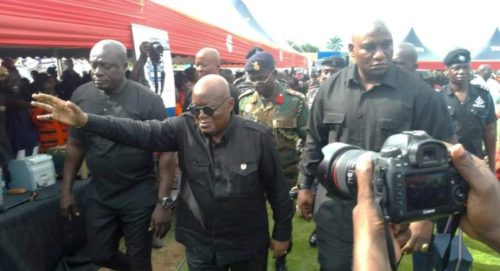 Other notable figures in attendance included former Finance Minister, Dr. Kwabena Duffour, who expressed his condolences to the family of the late MP and spoke of his admiration for Basoah's commitment to public service.
Following the funeral service, the late Philip Basoah was laid to rest in his hometown of Kumawu in the Ashanti Region.
The community mourned the loss of one of their own, who had dedicated his life to serving his constituents and improving their lives.
The late MP's passing has left a void in the hearts of many, but his legacy of service and dedication will continue to inspire future generations to follow in his footsteps.