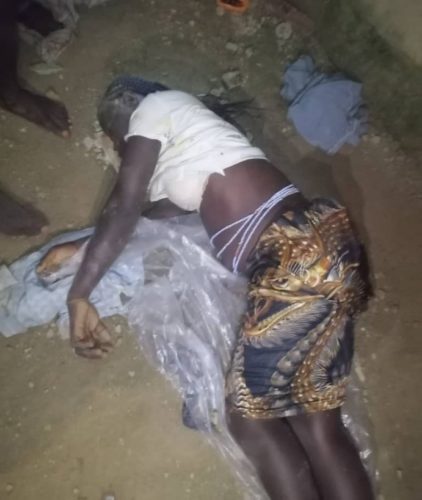 A 38- year- old woman has been found dead in an uncompleted building at Atwima Darko in the Atwima Kwanwoma district of Ashanti Region.
The deceased identified as Elizabeth Achiaa, was a native and resident of Atwima Akosomo near Atwima Yabi.
According to information, the deceased went missing last Wednesday, 30 August and was found dead on Friday, August 1.
The disappearance of the deceased was announced by the deceased family on an information centre on Wednesday evening and a search was conducted in the town but to no avail.
However, a mason who was going to offload some cement in an uncompleted building found the deceased lying prone and naked with stains of blood in his ears and nose but there was no apparent indication of struggle.
Speaking to the assembly member of Atwima Yabi and Atwima Akosomo Electoral Area, Joseph Osei Tutu, he told CHOICENEWSONLINE reporter that the family of Elizabeth Achiaa apprised him of her disappearance and that the whole community was combed out but did not find her.
He stated that the residents are living in fear principally because the death of Achiaa happens to be the second in eight months.
It will be recalled that a watermelon seller was allegedly murdered in a similar condition in the same area.
However, the assemblyman appealed to residents in the area, who had any information of the death of Elizabeth Achiaa, to contact him or the police.
He also requested the police to investigate the circumstance leading to the untimely death of the deceased and bring the perpetrators to book.
Meanwhile the body of the body has since been deposited in a mortuary for autopsy.
No arrests have since been made.