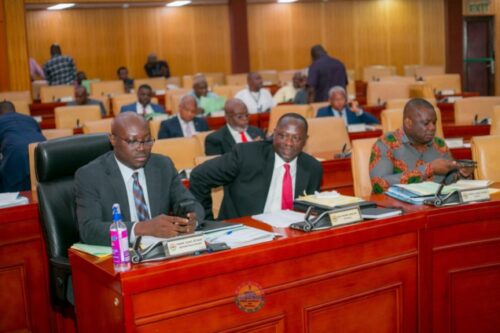 The Minority caucus Thursday morning held a meeting over approval of President Akufo-Addo's ministerial nominees.
The leadership of the NDC has directed the MPs to reject the nominees. But at the meeting, Starr News has gathered there were sharp disagreements.
While some MPs were ready to religiously adhere to the directive from the party leadership, others were not.
The development compelled former President Mahama to intervene to call for calm.
Parliament is expected consider the report of the appointments committee on the 6 nominees during today's sitting. The fate of the nominees will be determined by voting by secret ballot.
The development has left uncertainty in the minds of the NDC fateful since some of their MPs can go rogue. The house is also expected to consider the revenue bills today.
Source: Ghana/Starrfm.com.gh/ Ibrahim Alhassan