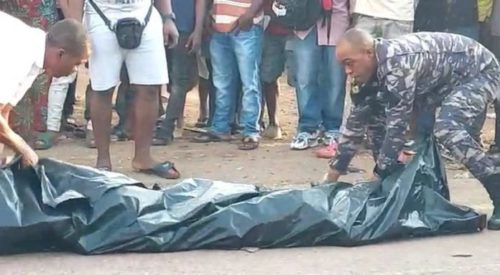 Two persons have been lynched at Beaho in the Ahanta West Municipal District of the Western Region for allegedly stealing a mobile phone.
The two were among a three-man syndicate who reportedly stole a smart phone at about 8:00am on Sunday.
Luck run out of them when the victim noticed his phone was missing. Upon confrontation, the suspect attempted to flee the scene.
However, two of the suspects were quickly apprehended by the irate youth and they were subjected to hours-long torture.
The Assembly member of the Beaho electoral area, Kenneth Obeng, who confirmed the news said they were pelted with stones and bricks to death.
The third suspect was subsequently nabbed and one of his hands was amputated.
He, however, managed to flee with his bloody hand and is still at large.
Eyewitnesses who spoke to Adom News disclosed that the area is a crime prone area, hence there is no mercy for any criminal when caught.