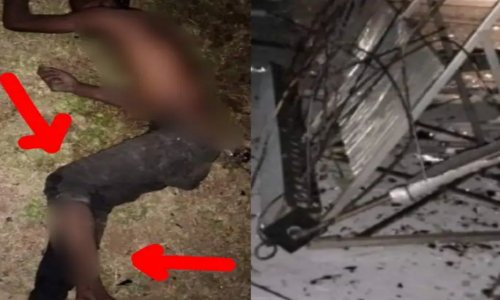 An incident that has captured the attention of the media is the case of a man who landed on the rooftop of a brewery in Polokwane, South Africa using a broom.
According to reports, the incident happened on Friday night around 18:00, when an unknown man from High Springs Bohlokwa landed on the rooftop of the Polokwane brewery.
The man was alleged to be flying with a broom and did not have access through the gate. It is suspected that he was practising witchcraft and used his supernatural powers to fly onto the rooftop. The incident left some rooftop material vandalized.
The Seshego Forum Secretary, Slight Mabotja, spoke about the incident and emphasized the belief in witchcraft in South Africa. "Witchcraft is real. A person was flying using a broom. The SCACAG went to rescue him," said Mabotja.
Some people may write off such occurrences as superstition, yet for many South Africans, witchcraft may be very genuine. The practice of using witchcraft to damage others or bring good fortune is referred to as "muti," and it is widely held that strong traditional healers, or "sangomas," have the ability to utilize witchcraft to accomplish a variety of goals.
Yet, charges are frequently linked to the practice of witchcraft, particularly when it comes to women. Accusations of witchcraft can lead to mob violence in many rural communities, where persons suspected of witchcraft are frequently beaten, tortured, or even killed.
Witchcraft continues to play a significant role in South African culture and spirituality for many despite the risks attached to it.