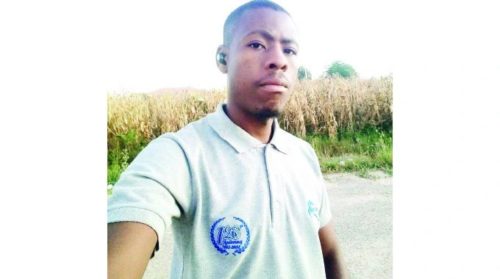 Trevor Chizanga downed rat poison and left a suicidal note accusing his lover's sister, Shuvai Rutombo, of seducing him into sleeping with her.
His lover, Maria, had travelled when the two ended up failing to resist their sexual urges.
The three used to share the same bed.
A source close told H-Metro that Maria had been taken for holiday by her married lover and Shuvai disclosed this to Trevor.
"Trevor loved Maria so much that he bought all the furniture in her house.
"Anga apinda nemwoyo pana Maria. Asi musikana akatoenda kunofara nemurume wemunhu.
"Shuvai had sexual intercourse with Trevor. Shuvai then went on to demand money from Trevor threatening to disclose their shenanigans to her sister."
Added the source: "She then squealed on Maria, hoping that Trevor would dump her, but he could not stomach it.
"His suicide note blamed Shuvai. He was affected by the fact that Maria was cheating on him with a married man after squandering his money."
Trevor's father, Ophias Chizanga, confirmed seeing his son's suicide note and referred further questions to Maria and the police.
"Maria is the suitable person to tell you what exactly took place at her house," said Chizanga.
"I saw the suicide note, but I cannot say much about it.
"The case is now being handled by the police."
Maria told H-Metro that she fell in love with Trevor in March and he didn't call her on the day in question.
"I had been in love with Trevor for the past five months.
"He never phoned to tell me what was troubling him to the extent of taking his life.
"I do not want to say much because I am in pain," she said.
Shuvai could not be reached for comment.
Trevor's body was taken to Parirenyatwa Hospital for post-mortem.