Police in Monkey-Bay have arrested a man, George Gomani, 43, for allegedly defiling and impregnating his 15-year-old biological daughter.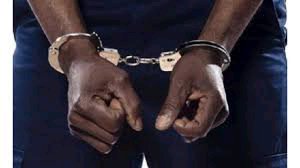 Monkeybay Police station spokesperson, Sergeant Alice Sichali, told the press that the incident occurred between the months of May 2022 and March 2023 at Mwalembe Village, Traditional Authority Nankumba in Mangochi district.
According to Sergeant Sichali, in March 2023, the girl, accompanied by her grandmother reported to police that at some point the father took her to a hospital for abortion.
"As if that was not enough, the suspect continued to defile her to the extent that she conceived again, despite her mother knowing the whole scenario and in March 2023, the suspect forced the daughter to abort the pregnancy, but she ran away and narrated the ordeal to her grandmother," said Sichali.
"The matter was reported to Police, and a pregnancy test result at Monkey Bay community hospital, indicated that the victim was 5 months pregnant, but the suspect bolted when the issue came to light, only to be arrested now after being in hiding for few months," She explained.