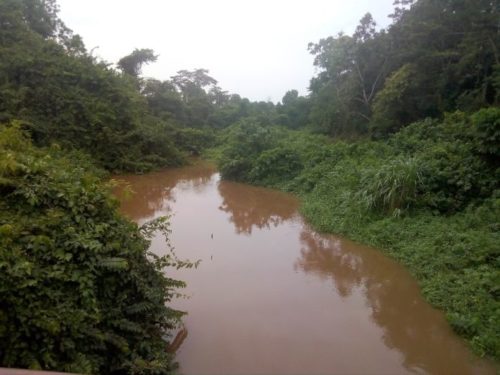 A leisurely swim turned into a tragic incident as a 16-year-old boy lost his life while swimming with friends in River Nsakina at Amasaman Odumase near Pokuase in the Ga West Municipality.
The unfortunate incident occurred in the early hours of Sunday, leaving the community in shock and sorrow.
The victim, identified as Godsway, was part of a group of nine friends who decided to take a swim in the river.
According to one of the survivors, Pascal, the group had gathered for what was meant to be a fun outing.
However, the joyous atmosphere quickly turned somber as Godsway encountered difficulties in the water.
Pascal recounted that as Godsway struggled in the water, the remaining seven friends panicked and fled the scene, leaving Godsway behind.
The attempt to save him from the water's grip unfortunately proved unsuccessful, leading to his tragic drowning.
It took joint effort by the police to retrieve the body.
The exact circumstances that led to the drowning are still under scrutiny, as investigations commence.