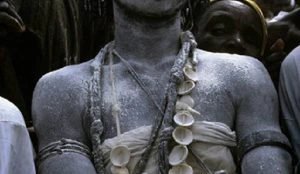 Agbeko Acumalt who is a well-known fetish priest, stands accused of murdering a secondhand clothing dealer.
The victim, a trader from the bustling Kantamanto Market in Accra, sought the priest's assistance to double her money.
However, after the trader's commitment to the bargain the priest in question defaulted.
Feeling of being cheated in the bid she threatened to report him to the police for failing to deliver on his promise.
According to reliable sources, the deceased faced severe financial difficulties after losing her goods in a devastating fire outbreak at the market in November 2022.
Desperate to revive her business, she visited Acumalt's shrine in Lente-Wuti, hoping that his so-called money-doubling rituals would save her.
The priest enlisted the help of his assistant, Selassie, who provided a list of items required for the ritual. Despite their efforts, the victim's money failed to multiply. Growing frustrated and desperate, she decided to take legal action against the priest and Selassie.
Fearful of the consequences, Acumalt and Selassie devised a plan to silence her forever. On March 26, the priest invited the victim to her shrine, warning her to keep it a secret. Tragically, upon arrival, she was mercilessly strangled to death by the two men.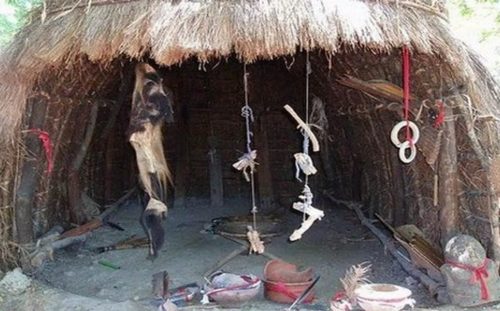 The victim's disappearance prompted a complaint filed by a concerned relative, leading to an investigation. On April 5, the police apprehended Acumalt, and subsequent inquiries uncovered the grave where the trader had been buried on April 19.
Finally, on April 23, her decomposed body was exhumed and transported to the morgue