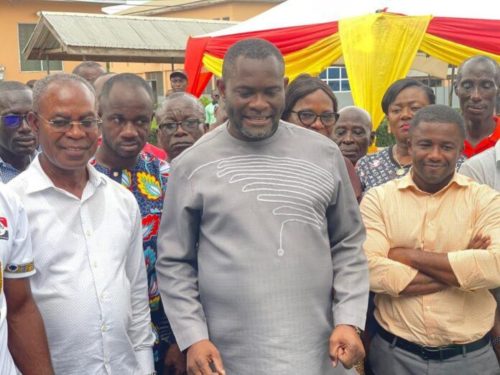 The Member of Parliament (MP) for the Ejisu Constituency in the Ashanti Region, Dr John Kumah in a collaborative effort has embarked on an initiative to replace old hospital beds with new ones.
As a result, the 'EJISU Club 100' and other engaged stakeholders has made a donation of 100 new hospital beds and mattresses to several medical facilities within the Ejisu Municipality.
The recipients of this generous contribution span a diverse range of healthcare establishments, encompassing clinics, health posts, and CHPS compounds, among other essential institutions situated within the municipality.
Dr John Jumah, who also is also the Deputy Minister of Finance, underscored the pressing need to alleviate the persisting shortage of beds across various hospitals in the municipality.
During the presentation, Dr Kumah emphasised the paramount importance of this endeavour to enhance the healthcare infrastructure and services within the region.
Furthermore, Dr Jumah has directed the replacement of existing old beds within the various wards with these newly provided units.
This comprehensive approach aims not only to address the current scarcity but also to modernise and elevate the standards of patient care within these medical facilities.
Dr Jumah took the opportunity to urge the managerial staff of the recipient hospitals to exercise responsible stewardship over the donated items, with a view to extending their longevity and ensuring their sustained utility.
This prudent counsel serves as a reminder of the collective effort required to optimise the impact of such a vital donation on the healthcare landscape of the Ejisu, he stressed.
The collaborative synergy between Dr John Jumah, the EJISU Club 100, and other committed stakeholders stands as a testament to their shared dedication to improving the healthcare system in the municipality.
Through this remarkable initiative, they are making significant strides in fortifying the healthcare infrastructure and addressing the critical challenges that have hindered effective patient care.