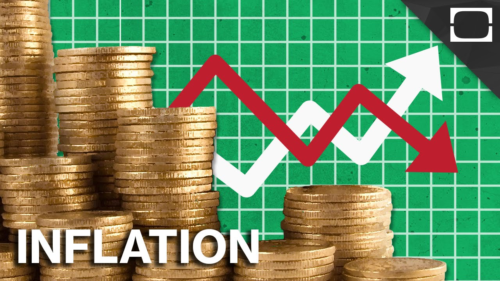 The Ghana Statistical Service (GSS) has released its maiden report on food price variabilities across the 16 regions for the month of May 2023 inflation rate as 42.2% an increase of 1% over 41.2% of April 2023 inflation rate.
Food price inflation also climbed from 48.7% to 51.8%.
However, non-food inflation dropped from 35.4% in April to 34.6% in the month of May 2023, inflation on locally produced items reduced from 38.2% in April to 36.2% in May 2023 while inflation on imported items also increased from 43.1% to 43.8%. This means year on year inflation for May 2023 is 42.2%.
However, month on month inflation for May 2023 stood at 4.8% as against 2.4% rate recorded in April 2023.
Food inflation recorded for the month was 4.3% while the month of May recorded 6.2%.
Non-food inflation also rises from 0.7% to 3.5%
Presenting the highlights from the report, Government statistician, Prof. Samuel Kobina Annim, indicated that price variations across regions are commodity specifics as the pattern observed differ from the selected food items.
He said, the findings from the report paint the need for strategies to address regional food price disparities "effects at driving down inflation may be hastened with the engagement of sub-national governmental agencies".
The key finding from the report was that food price variation within regions is generally larger than price variation across regions: eight out of the ten items had higher within regional variation than between regions.
Also there is less variation across regions for commodities with standard packaging such as milk and tomato paste that have multiple regions recording the same median price.
Items without standard packaging such as cassava and plantain show substantial variations across regions.
Based on the selected food items, Greater Accra Region recorded the highest median price in April 2023 followed by the Western North than Ahafo regions.
Western region North and Ahafo who had the highest median price for three items each were the only regions to have the highest median price for more than one item.
The report was launched by the government statistician and the representative of the Vice-Chancellor of the Kumasi Technical University (KsTU), Ing. Prof. Osei-Wusu Achaw.
The programme was held at KsTU following the release of the monthly consumer price index (CPI) and inflation for May 2023 on 14th June 2023.
Source: Ghana/Starrfm.com.gh/103.5FM/Isaac Bediako