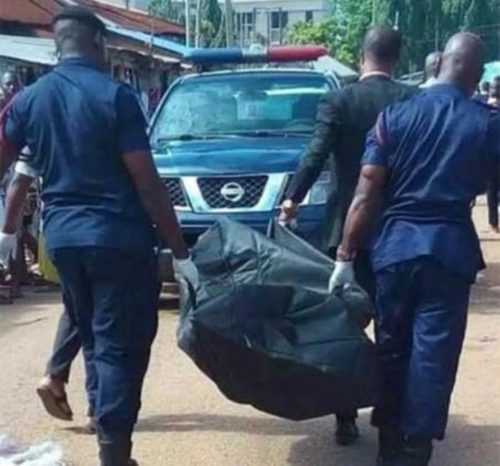 A man, identified as Kwame Asante, has been discovered dead in the Densu River after being missing for three days.
His body was found floating on the river with his eyes missing when residents visited the site to fetch water.
It is suspected that the deceased who is a well known resident of 'Choice' at New Weija had attempted to swim when he unfortunately drowned.
His body had remained in the water until the residents made the grim discovery in the afternoon of Tuesday, August 15.
Kwesi Barber, an eyewitness who spoke to Adom News, shared his observations on the incidents, noting that it seems to be strangers who often meet such a tragic fate in the river.
Addressing the ongoing issue, the Assembly member of the New Weija East electoral area, Grace Ntiamoah revealed, this marks the sixth time they have retrieved a body from the Densu River, specifically in the vicinity of the area known as 'Choice'.
She, therefore called on the government for immediate intervention by dredging of the river to facilitate the unrestricted flow of water into the sea.
This action, if taken, she opined could potentially mitigate the risk associated with the river and prevent further tragic incidents.
Additionally, Madam Ntiamoah cautioned residents against swimming in the Densu River, emphasizing the importance of prioritizing safety.
Meanwhile, the Weija District Police have visited the scene to retrieve the body.