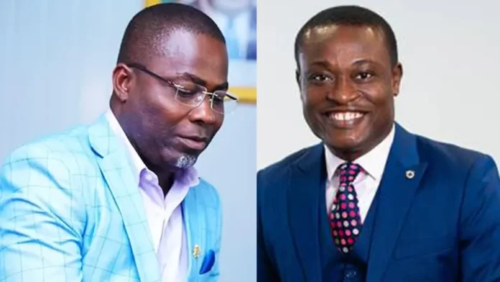 Former Secretary of the dissolved Inter-Ministerial Committee on Illegal Mining (IMCIM), Charles Cromwell Onuawonto Bissue says he is currently in Ghana.
"I am within the jurisdiction, I am in Ghana, I haven't been anywhere, I have nowhere to go, this is my country.
"I am in the Western Region, I will be in Accra and I will be at the Special Prosecutor's Office. In the first place, I never flouted any law of this country," he said on the Ghana Tonight show on TV3 Tuesday, June 13 in reaction to the decision of the Office of Special Prosecutor (OSP) to declare him wanted.
A terse statement under the notice posted on OSP's website on Tuesday, June 13 read."If you have an information concerning this person, please contact the Office of the Special Prosecutor."
According to the Office, Mr Bissue, who served as the Secretary of the dissolved Inter-Ministerial Committee on Illegal Mining (IMCIM), is wanted for corruption and corruption-related offences regarding activities of the Committee.
It, however, specified that the activities involved the seizure and management of excavators, machinery, road vehicles and gold nuggets and use of public office for profit.
Mr Bissue was first captured in an investigative documentary by ace journalist Anas Aremeyaw Anas.
The said documentary was probed by the OSP for which an invitation was issued to arrest Mr Bissue.
The former New Patriotic Party (NPP) Western Region General Secretary filed for injunction in court to restrain the OSP from further investigating the matter as he claimed he had been cleared by a police investigation into the documentary.
On Monday, June 12, his lawyers demanded documents backing an invitation issued for his arrest by the OSP.