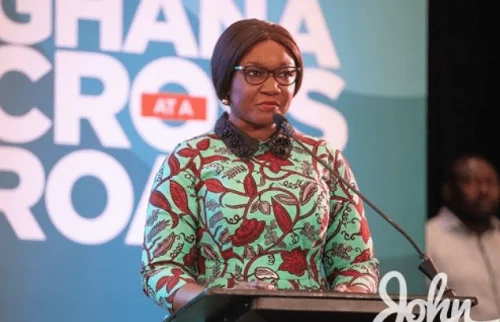 The Special Aide to former President John Dramani Mahama has refuted a 'fake' social media post attributed to her.
Joyce Bawa Mogtari says the post is from a clone account attributed to her.
In the said fake post, Madam Bawa Mogtari is said to have called out the Ashantis "for their unnecessary egos" in relation to Dr Kwabena Duffour's suit against the National Democratic Congress's upcoming presidential and parliamentary primaries scheduled for Saturday, May 13.
But in a Facebook post on Wednesday, May 10, the former Deputy Transport Minister denied the said post and has thus asked the citizenry to ignore same.
According to her, the government is behind a number of clone accounts for political opponents to cause public outrage for them.
"As soon as they announced a government initiative to curb the spread of fake news I knew that this infamous government had discovered a new scam! Clone the accounts of political opponents and set them up for attacks or create disaffection.
"Hopefully even though I am grateful for the swift manner in which people shared the fake tweet for my personal attention, I wish that people would rather discount, discredit or report the fake tweets instead of sharing same accross platforms knowing same to be false,fake and disinformation," she posted.