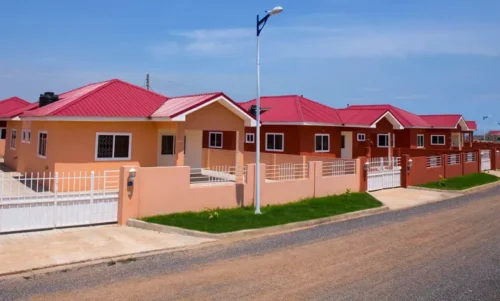 The Ministry of Works and Housing has urged Ghanaians to believe in the National Rental Assistance Scheme (NRAS) as the government aims to assist Ghanaians in their quest to secure affordable and comfortable accommodation.
The Ministry, in a statement released on Wednesday, February 1, refuted claims of viability issues of the Scheme, which is meant to lessen the burden on citizens who go through tedious means to pay their rent as revealed on Monday during the launch of the initiative.
Ghanaians have been advised to ignore comments and critiques on the programme but rather believe in it and collaborate with government for the success of it.
According to the statement, the Ministry opted to partner with a private company, Rent Masters Ghana Ltd, to ensure feasibility and sustainability of the initiative, which will boost accountability.
The Ministry added that the experience of Rent Masters Ghana Ltd will ensure the safety of the policy while it paves way to promote engagements with the private sector in offering solutions to housing issues