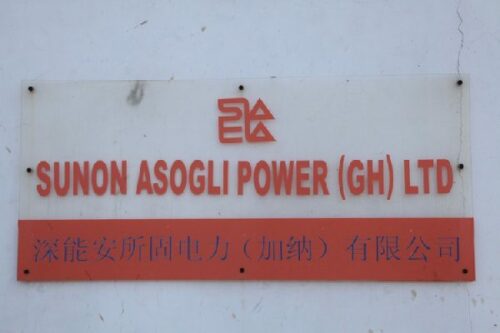 The Ghana Mine Workers' Union is calling on management of the Sunon-Asogli Power Limited to, within the next 24 hours, reinstate the over 70 workers sacked for joining the Union.
The Union said failure by the management to heed to this call will result in the unleashing of the entire Trades Union Congress (TUC) on the Company by way of a massive demonstration.
Speaking at a news conference in Accra on Thursday, March 2, General Secretary of the Union Abdul Moomin Gbana said a petition has been sent to the National Labour Commission (NLC) and the Ministry of Employment and Labour Relations to intervene.
"We are actually going to declare the full force of the labour movement because you touch one, you touch all. An injury to one is injury to all. This is about Ghanaian workers [and] the violation of fundamental rights of Ghanaian workers in Sunon-Asogli is violation of Ghanaian workers everywhere.
"It's not going to be a fight for the Mine Workers Union. It is going to be a fight of the entire labour movement."
Mr Gbana further stated that the NLC has ruled that the dismissed workers are on the right path in unionising just like workers of the Electricity Company of Ghana (ECG) and the Volta River Authority (VRA).
"We do not see why all the private power producers within the Kpone enclave are part of unions. We do not see why Sunon-Asogli should be the exception."
The parties have been invited to a meeting by the Commission on Wednesday, March 8.