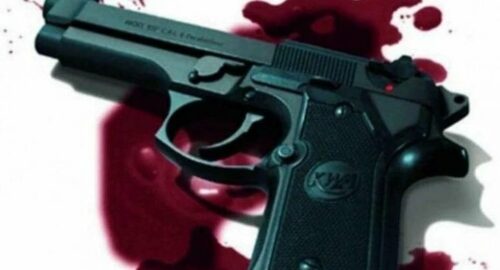 A MENTALLY deranged man, believed to be about 45 years old, has been shot dead by unknown assailants, who are now being hunted for by the police.
Kwaku Boampong, the victim, was spotted with blood oozing from his ribs in a street at Sreso Timpom near Nyinahin, in the Ashanti Region, on March 9, 2023.
The motive behind the murder is unknown.
According to the Atwima Divisional Police, some Good Samaritans tried to save Boampong's life as they rushed him to a medical facility for attention but he could not make it.
"That he was rushed to Sreso Timpom Health Centre for treatment and was referred to Nyinahin District Hospital but died while being transported," part of a police report said.
The incident, a police document sighted by the paper said, was reported to the police, who also rushed to the crime scene and started investigations to arrest the killers.
The body has since been deposited at Nyinahin Community Mortuary for preservation and autopsy to confirm the cause of death, as efforts are underway to arrest the culprits.