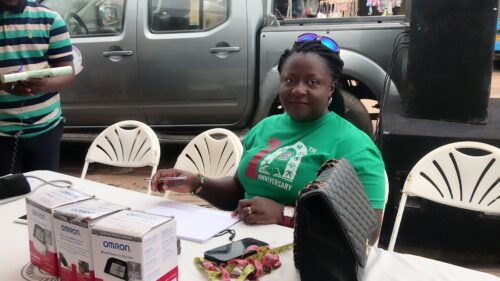 The Ashanti regional branch of Ghana College of Nurses and Midwives as part of their week-long activities to mark its 10th anniversary
incollaboration with KNUST Hospital has organised a free health screening for hundreds of residents and market women at the Tech Ayigya
Zongo market
in the the oforikrom municipality.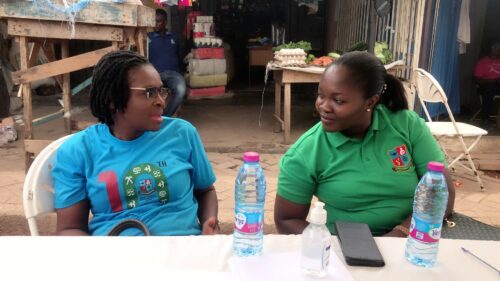 Beneficiaries were screened and treated for various diseases such as Hepatitis B and C, malaria, hypertension, diabetes with some people given Covid-19 vaciness and booster doses.
Others also had their breasts screened.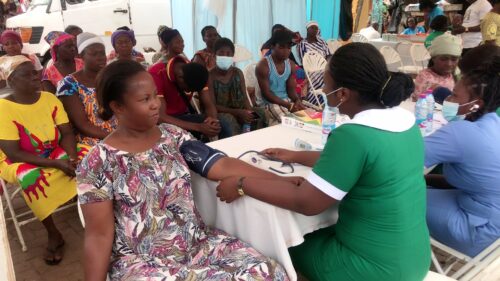 A team of specialist nurses and midwives and fellows from the college together with other health professionals from KUST Hospital carried out the exercise, which lasted for six hours.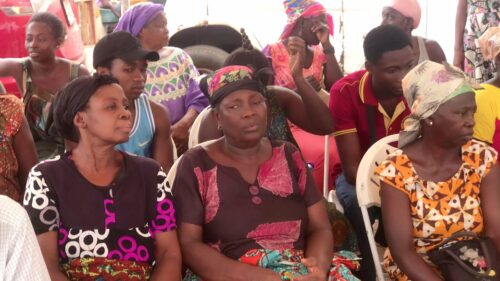 People with serious conditions were referred to the hospital for further medical attention, while minor illnesses were treated and given free medication.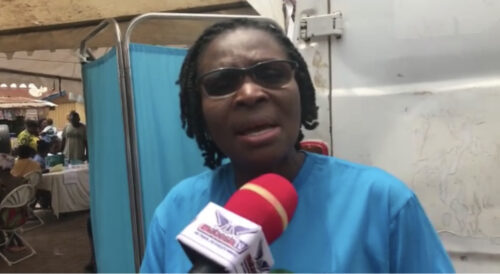 Speaking to media in an interview today, President of Ghana College of Nurses and Midwives who double as Head of Department of Nursing KNUST, Professor Victoria Bam said it was geared towards providing safe and proper healthcare to the residents and market women in the Ayigya Zongo market to improve upon their health status.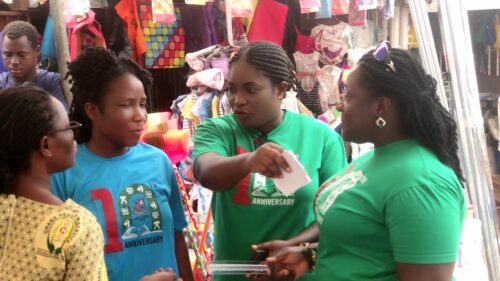 She advised Ghanaians to have regular medical check-ups to stay healthy and for the early detection of diseases.
She said diseases identified early were less expensive and easy treat.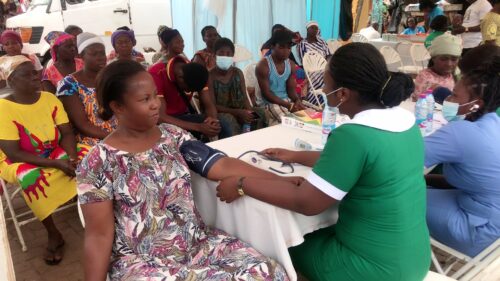 On their part, some of the beneficiary women also expressed their gratitude to the executives of Ghana College of Nurses and Midwives and staffs of Tech Hospital for the gesture.