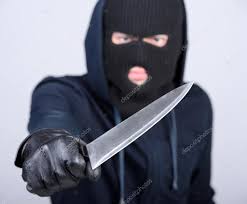 Some parents and guardians have expressed concern over the devastating state of the State Primary School in Bantama
The parents have bemoaned that the school, which has now turned into a death trap, puts their wards' lives in danger.
Some concerned parents who spoke to GhanaWeb said, the situation put their wards' lives in danger since the school can collapse any moment there is a strong wind.
While some urge authorities to curb the situation, others have also threatened to take their children from the school before things get out of hand.
Madam Asana, a parent who spoke to GhanaWeb, said calls have been made severally at the PTA for authorities to get involved, but nothing has been done.
"We don't want any disaster to occur. We know the school building has come of age and we're pleading with the MP to help us," Mad. Asana said.
"Do we send our wards to school for knowledge and safety or curse? We are always put into fear due to the poor nature of the school building. We're begging the authorities to renovate the school building for us we're always shaken by the structure of the school," another male parent lamented.
A visit to the school by GhanaWeb's Ashanti Regional Correspondent, Nana Peprah, showed most of the pillars holding the school building had been cracked and broken to the point of collapse.
Apart from the pillars, some parts of the school building had also been cracked, and there were holes in the roofing sheets.
Some nearby residents and businesspeople who spoke to GhanaWeb said the school has sadly become a hub for criminals at night too.
According to them, most of these criminals rob people of their items by the roadside and jump into the school as their safe haven due to the lack of electricity.
"When you make the mistake to enter the school at night, then you're doomed because there is no light in the school. Most criminals sleep there". A shop keeper told GhanaWeb.
"Even though there is security in the school but due to the lack of electricity and the size of the campus, you just imagine how one security can handle this". Another parent said.
Urgent calls have been made on the Bantama MP area, the Minister for Works and Housing, Asenso Boakye, and the Bantama Sub-Metro to intervene immediately to bring the situation under control.
Meanwhile, attempts to elicit responses from the school's headmistress, Madam Akua Afriyie, were futile, as she insisted she was not in the right position to speak on the matter.