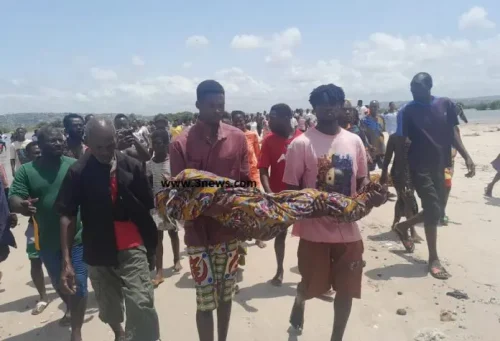 Nine children have been confirmed dead after a boat transporting them to school on Wednesday, May 10 capsized.
The school children were said to be travelling from Faana to Kelee in the Ga South Municipality of the Greater Accra Region.
They were between the ages of 8 and 15, our correspondent Joseph Armstrong reported on Thursday.
Bodies of eight of the kids found earlier were sent to the Korle Teaching Hospital morgue.
The body of the 9th child was retrieved on Thursday morning after frantic search by concerned youth.
The Municipal Director of the National Disaster Management Organisation (NADMO), Christian Afiadenyo, told Joseph Armstrong that three pupils survived the disaster.
He said one boy among the pupils was operating the boat before the incident occurred though he is not sure about this information.
Mr Afiadenyo said the boy may have been one of the three survivors.
The town is said to have been thrown into a state of mourning since the incident occurred.