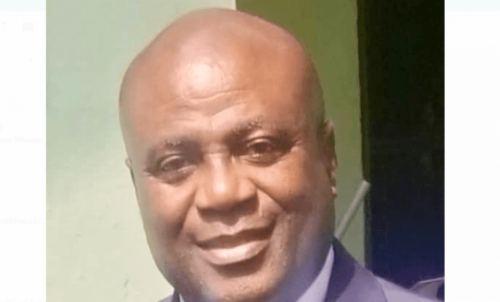 An Accra High Court presided over by Justice Frank Aboagye Rockson has ruled that the purported removal from office of Dr. Wilberforce S. Dzisah, as the Rector of the Ghana Institute of Journalism (GIJ) was wrong and unlawful and consequently directed that he be paid all his entitlements at the current bank rate of interest for the remainder of his unexpired fixed term as Rector of the GIJ.
In a judgement delivered by the High Court (Labour Division- – Court 1), on Wednesday 22nd February 2023, the judge also directed the defendants (GIJ) to pay the plaintiff (Dr. Dzisah) additional six-months salary at the prevailing interest rate.
Justice Frank Aboagye Rockson also ordered the GIJ to pay Dr. Dzisah his additional responsibility allowance of 20 percent (20%) as the Director of the Graduate School from 2013-2017 with interest.
The court further stated that his withheld responsibility and entertainment allowances for July-December 2016 as Rector as well as research and book allowances for 2017 be paid to him at the current bank rate of interest. The court also slapped a cost of GHS25, 000.00 on the GIJ.
It would be recalled that in March 2018, the Governing Council of the Ghana Institute of Journalism (GIJ) then led by Prof. Kwasi Ansu-Kyeremeh, Dr. Margaret Amoakohene, Dr. Kweku Rockson among others took this costly decision without recourse to the GIJ Statutes and the 1992 Constitution of Ghana.
This compelled the plaintiff to initiate the legal action to right the wrong and to redeem his reputation as contained in Suit No. IL/0054/2018.
Excerpts from the judgement of the court showed that the defendant's allegations of procurement infractions which were levelled against the former Rector, Dr. Dzisah by the Governing Council was not even mentioned in their defence before the court.
Prof. Ansu-Kyeremeh, the then Chairman of Council told the court that they (Governing Council) had no report indicting the plaintiff before the court but just decided as a collective to get rid of him.