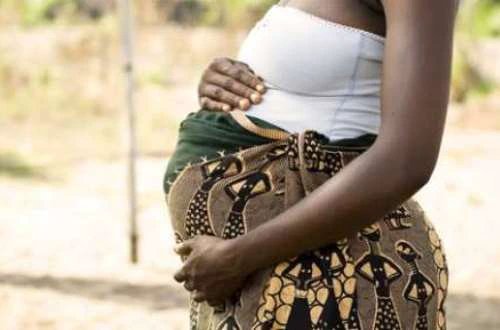 The Akuapem South Municipal Health Directorate has recorded over one hundred cases of teenage pregnancy in the first and second quarters of the year in the municipality.
The Akuapem South Municipal Chief Executive, Hon Frank Aidoo affirmed that the assembly is putting in procedures to sensitize parents in the municipality to be responsible in good parenting in order to prevent young girls from chasing "Okada Boys" for daily bread which results in pregnancies.
During the Municipal Assembly's Second Ordinary Meeting of the General Assembly, Hon Frank Aidoo stated that the need to put in place measures to reduce rapid cases in the area.
"It had been observed from the data provided by the Ghana Health Service, Aburi, that the menace of teenage pregnancy was still pending and on the rise which needs urgently required strategies to be put in place to help address the issue of safeguard the future of our girls which was in jeopardy as at now based on the stories we were hearing on their illicit sexual activities," Hon Frank Aidoo said.
He pleaded with stakeholders, traditional leaders, religious leaders and parents to help in the fight against minimizing the menace in the communities.
"I therefore humbly call on all to prioritize the future and education of the girl-child in the Municipality," Hon Frank Aidoo urged.
He indicated that the municipality has recorded 187 cases in 2020, 210 in 2021, 197 in 2022 and 101 cases within the first and second quarters in 2023.
Pokrom Health Center recorded 23 cases, Kom Clinic and Asuafum Health Center with 10 cases each, the Asheresu and Berekuso chips Compound also recorded 8 cases each.
Adammorobe and Pakro Zongo Chips Compound recorded 7 teenagers who got pregnant, Nsakye Chips Compound, Kitase and Konkonduru Health Centers has 5 cases each, 4 cases were also recorded at the Oboadaka Chips Compound, Ankwensu and Ahwerase Chips recorded 2 cases while Agyemanti and Pakro Chips Compound also recorded 1 case each.
The Member of Parliament and the Assembly members were thrown into a state of shock.