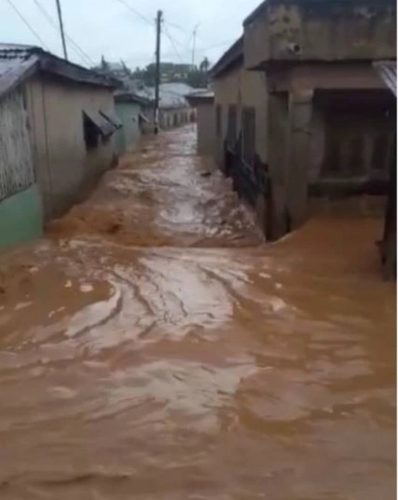 The death toll as a result of flooding in the North East Region has reached five after one more person was found washed ashore in the Nalerigu dam.
The body of the unidentified individual was retrieved and buried under the supervision of the National Disaster Management Organisation and the Police.
Meanwhile, efforts are continuing today by the regional authorities to reach communities that have been cut off since last week by the floods.
The regional minister, Yidana Zakaria, who is leading the efforts, said he was distraught by the level of destruction caused by the floods