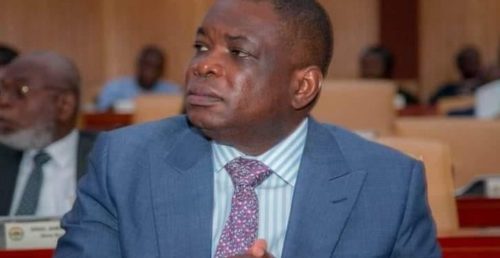 The Minority in Parliament says the Driver and Vehicle Licensing Authority (DVLA) must consult Parliament before making any changes to the current driver's license.
The Driver and Vehicle Licensing Authority (DVLA) announced on Wednesday that it will begin phasing out all old driver's license cards issued before September 2017.
The DVLA says these old cards will be replaced with smart driver's license cards.
The exercise will take effect immediately and will run until March 31, 2024. After that date, all old card driver's licenses will be rendered invalid by the DVLA.
Speaking to Citi News, Minority Chief Whip Governs Kwame Agboza said the DVLA must seek parliamentary approval before implementing this change.
"The laws we give them are supposed to be implemented in consultation with agencies. If you want to change the current driving license completely, I think that there should be public consultation and education. You can't just write a letter. And my checks are such that the committee in Parliament is not aware of this, and that is why I am calling on them to pause, go back, and do the needful."
"The DVLA is not a law unto themselves. They are supposed to implement laws that are supposed to be followed by Ghanaians. Without education, if they implement this change, it is going to be difficult for people to comply," he stated.