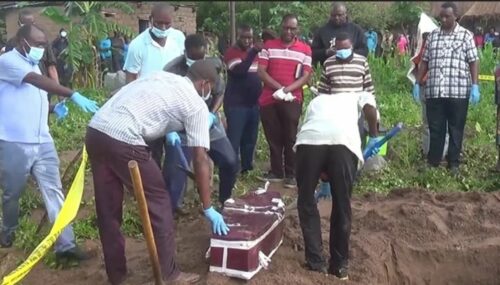 There was confusion in Salong'we Village, Mwanza Region, Tanzania, after a child thought to be dead and buried was discovered in another village.
The child, only identified as Mabilika is said to have been buried on April 17, according to media outlet EastAfrica TV.
Wilson Bulabo, Mabilika's father, said that his son had been sick for two days before passing on, and they buried him.
It wasn't until he heard that his son had been spotted in a distant district that he had to go and see for himself.
Mwanza police commander Mwanza Wilbroad Mutafungwa has urged residents to stay calm and allow ongoing investigations to proceed.
Investigative officers have already dug out the gravesite.