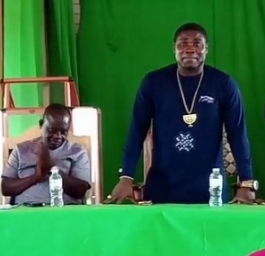 The CEO of Benviko Group of Companies and national patron of GNASSM, Mr Benjamin Owusu Achiaw has urged members of the association to get united so that their dreams may be achieved.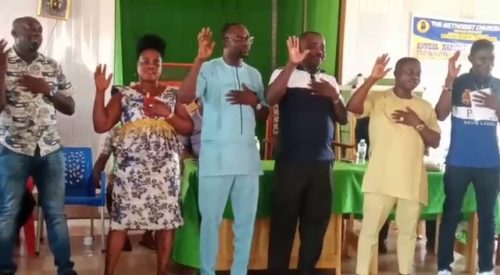 Advising newly inaugurated taskforce and the newly inducted executives for the Amansie West district of the Ghana National Association of Small Scale Miners (GNASSM), the chief patron said, the only means through which the association may be regarded as a serious one is for members to avoid being divided.
He also said it was very urgent for the newly inaugurated taskforce to avoid being compromised on their works. He said, compromise on the part of the taskforce will lead to the dragging of the association's name into mud.
He gave this advice during the inaugural and induction ceremony respectively for new taskforce and the new set of executive for the Amansie West district GNASSM. Whilst the executives are expected to man the affairs of the association in the district, the taskforce are also expected to make sure all illegal activities are quashed.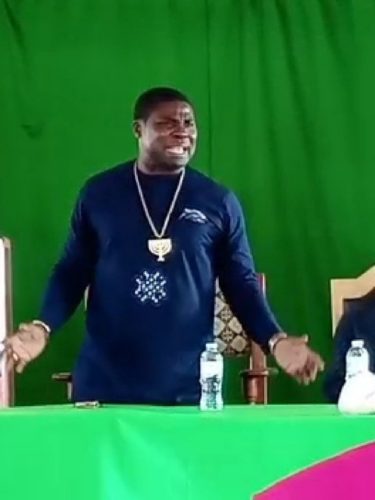 For his part, the Ashanti chapter chairman of the association, Frank Osei aka Denaro said, members cannot afford to lose the glory of GNASSM since that is the only job they owed.
Urging members to appreciate what GNASSM has done for them, he said it was very urgent for them to protect the image of the work. He also entreated them to get united without sabotaging anyone.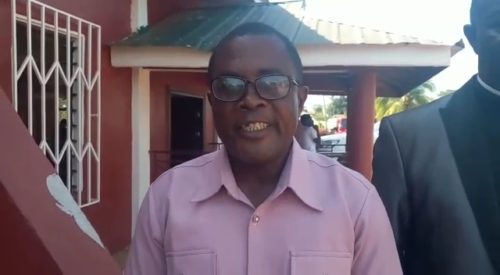 Apart from the inaugural and the induction ceremonies, a new car for the Amansie West district GNASSM was also outdoored.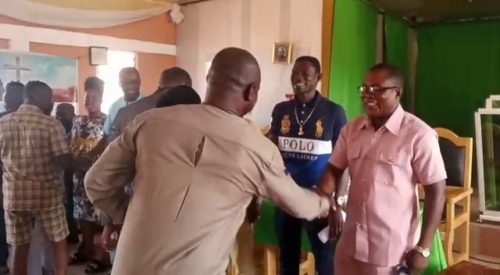 Some of the inducted executives included Mr. Joseph Mensah as Chairman, Stephen Kwame Yeboah as vice chairman, Mr. Emmanuel Mensah as secretary, Edward Osei as organiser, Hannah Mensah as women's organiser, Samuel Osei as treasurer and many others.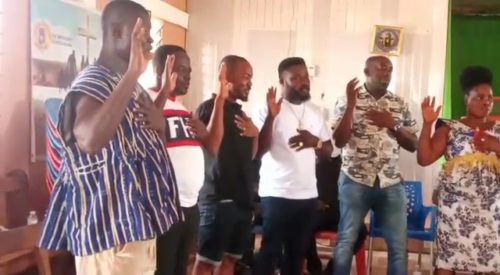 Some of the newly inaugurated taskforce included Kodua Francis, Asiedu Philip, Salifu Kamal, Richmond Kwadwo Poku, Kwaku Mensah etc.
Speaking after the induction and the inaugural ceremony, the new chairman, Mr. Joseph Mensah said he and his men were going to continue with the good works of the old administration which was led by Hon. Daniel Kwaku Mensah aka DKM.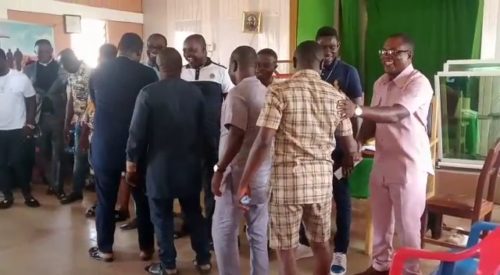 He said he was going to make sure unity becomes a hallmark for the Amansie West association to move forward.