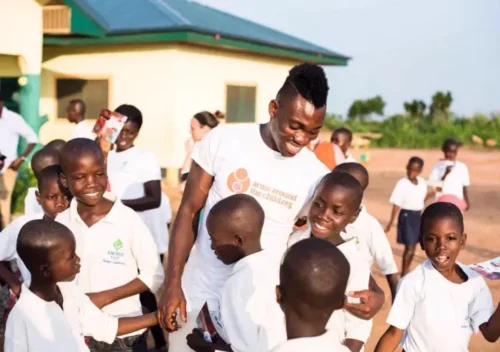 Fans have contributed massively to help complete a school building project started by Christian Atsu in his home country, Ghana
Just as with his many other charitable moves, the 31-year-old who passed away following the devastating earthquake in Turkey had earlier started a project to fund for the building of a school in Senya Beraku, a town in Ghana to aid orphans.
His death meant the hopes of the vulnerable and potential beneficiaries would dwindle, but fans of his former club Newcastle United have decided to complete the project and as a result, have successfully raised over £3,000 in less than 48 hours.
Arms Around the World, a charity organisation spearheading the project on behalf of the late footballer, have set a target of £40,000.
Atsu played for joined Newcastle from Chelsea in 2016 and played over 120 matches for the Magpies.
He has also paid for the release of prisoners who were remanded over petty crimes in the past.