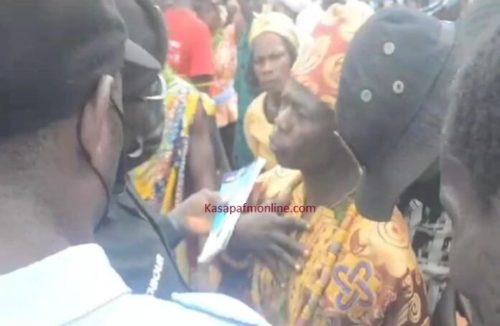 The Safohen of Amosima in the Abura Asebu Kwamankese District of the Central Region is in the grips of the police for shooting his niece, a 40-year-old during the coronation of Ebusuapanin at Amosima
The suspect chief as tradition demands during such events fired the gun but mistakenly shot his niece who had come to witness the ceremony on Saturday, July 1, 2023, afternoon.
According to information gathered by Kasapa News Yaw Boagyan, the victim, known as Maame, was hit in the leg with the bullet creating a deep hole. The unfortunate incident caused a suspension of the event as people were left terrified and shocked.
The mother of two was then rushed to the Cape Coast Teaching Hospital for treatment, while the suspect was arrested.
He told the Police that he is shocked how he mistakenly shot his own niece as he pointed the gun up while he fired it.
He insisted that it was not an intentional act but purely accidental.
The Suspect is currently in Police custody assisting in investigation.