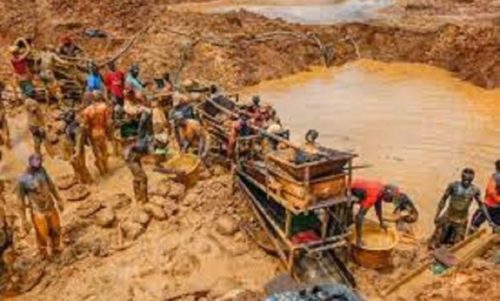 The Chiefs and residents of Akyem Hemang, a farming community in the Fanteakwa South District of the Eastern Region, have delivered a stern ultimatum to the Ghana Police Service, Eastern Regional Coordinating Council, and the local assembly.
They demand swift action to either expel or apprehend illegal miners who are causing environmental pollution and devastating farmlands in the area.
The Chiefs have set a 10-day deadline for the concerned agencies to curb the activities of the illegal miners. If no substantial action is taken within this timeframe, the community has vowed to take matters into their own hands to safeguard their water bodies and agricultural lands.
Osabarima Mmirrikkissi Okasum Apori Atta, the Chief of Akyem Hemang, expressed his frustration and determination to protect his community's resources.
"We know you have done your best, but it is not good enough. If you can't do it, give us about 10 policemen to accompany us. Who has authorized them to come and mine our water bodies in the first place? We cannot build Ghana in this way… I cannot hold back the anger of my people can comeanymore," wontumi online quoted Chief of Akyem Hemang as having said.
Osabarima Atta further emphasized, "Within 10 days, if we don't hear anything, we will apply officially, follow due process, and organize a demonstration. We will require police protection to drive the illegal miners away. If there are no laws in this land, let us know so we take the laws into our own hands."
Some concerned community members expressed their frustration about the government's perceived failure in combating illegal mining in the country.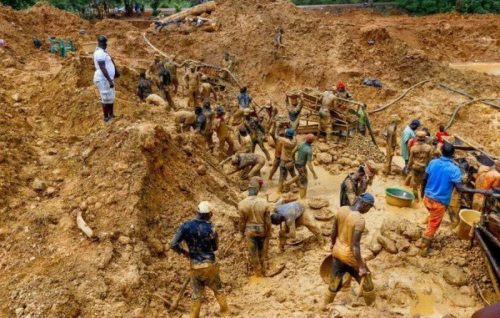 Meanwhile, Ernest Ofosu, the District Chief Executive for Fanteakwa South and Chairman of the District Security Council (DISEC), has assured the community that an emergency DISEC meeting will be convened to address their concerns and find a solution to the pressing issue.