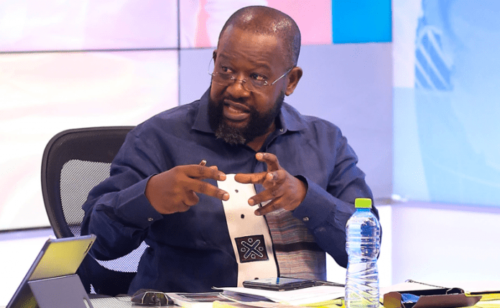 A leading member of the Convention Peoples Party(CPP) Lawyer Kwame Gyantuah has accused President Akufo-Addo of running Ghana like a monarchy without regard to the country's laws.
Mr Gyantuah's assertion follows two unconstitutional verdicts from the Supreme Court against the President's removal of Daniel Domelevo as Auditor-General and the imposition of COVID-19 Restrictions on Ghanaians.
Speaking on the weekly review segment on Morning Starr on Starr FM, Lawyer Gyantuah who's the Chairman of the Political Affairs of CPP, further argued that the President must be impeached to serve as a deterrent to future governments.
"His[President] COVID law was unconstitutional, if his COVID law was unconstitutional who contributed to the collapse of the economy, didn't he contribute to it? and he's turning it round to blame us and tell us that the country was closed for certain duration of time. You brought a law in place didn't you? The Supreme Court is saying that law you brought was unconstitutional, who should be blamed? Isn't it the President? Does he understand his position being the President? You see, sometimes it makes it difficult to defend him[President].
"Let me talk about another one, when we talked about it they said no, we are not doing it, it is not possible for us to do it. When the IMF document came out it was proven that they did it. Bank of Ghana lent money to government, didn't they deny it? was that constitutional, what are you talking about. The President feels that the country is his, he feels from his lineage Ghana is owned by his lineage. From all these things I've narrated he feels that way. If he didn't feel that way, before he moved to do anything he will take advice. One thing the President forgets is that he is the top servant of this country, he's there to serve the people of this country. He is not there to do what he thinks he wants to do on his own accord and if a country's Supreme Court tells a President that you flouted the constitution do you know what that means. Can you imagine the Supreme Court of America telling the American President you have flouted the constitution, do you know the reaction? Unfortunately, Ghanaians don't take such things seriously…if they want to impeach they can impeach, but who will try it, opposition won't. This is where Ghanaians should be able to rise up and say enough is enough, call him to order."