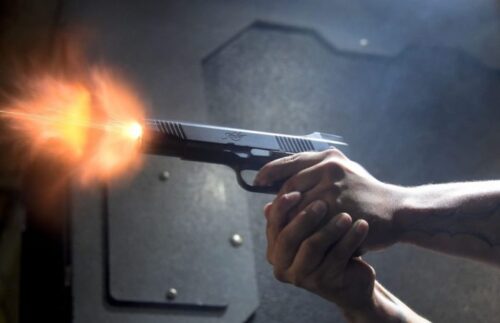 The Adansi Fomena police have killed an armed robber and effected an arrest after a shootout.
The suspects are accused of snatching a taxi from a driver at knifepoint in the Adansi Asokwa district of the Ashanti Region.
Narrating the ordeal to Adom News' correspondent, Isaac K. Normanyo, the driver, Osei Mensah, said the three men distracted him with conversations only to point a knife to his body upon getting to Bodwesango.
He continued that they slashed and tied him but fortunately, they did not take his mobile phone.
The driver further explained that he struggled for a while and was able to untie himself they have sped off with the car.
Osei Mensah said he informed the police and relatives and the police quickly sprung into action.
They gave the robbers a hot chase and caught up with them in some minutes, but a fierce gun battle ensued.
The police killed one, arrested another while the third suspect managed to escape.
Suspect Kojo Gyabi, 59, is in police custody in the Ashanti South Regional Police head quarters assisting with investigations.