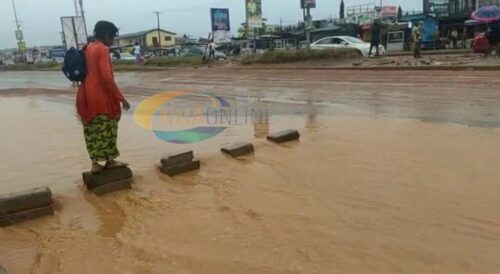 The heavy rains on Tuesday dawn, March 7, 2023, has electrocuted a 35-year-old man to death at Mallam West, a suburb of Accra.
Onua News's Nana Yaw Asare reports a disconnected electrical cable fell into the rain, part of which extended to the entrance of the deceased's room to his door.
Unknowingly, he got electrocuted after holding the door's handle to open since the cable had electrocuted the entire spot.
The police have conveyed the body to the mortuary.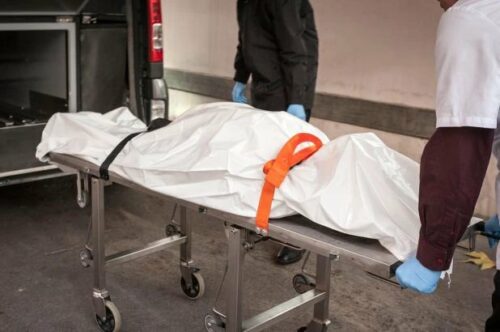 But no relative of the deceased had shown up as at the time this report was being filed.
Meanwhile, parts of the national capital, Accra, bursted banks when the unexpected rains caused expected floods after the downpour.
The March 7, 2023 early rains trapped many in their homes since the flooding couldn't allow them access outside.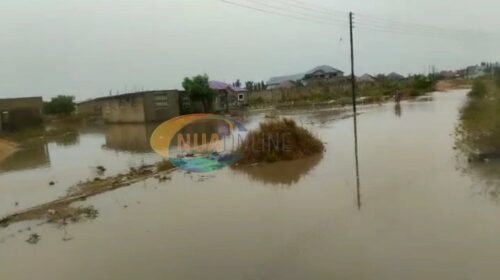 Areas like Kasoa Old Barrier, the Kaneshie highway, Kwame Nkrumah Circle and Ogbojo all got flooded.
Other places that also got flooded include Weija barrier, Dansoman, Lapaz, Shiashie and other areas.
Media General's Komla Adom reported that "Those coming from Madina headed for town; you might as well get a canoe to help you cross the rivers at Okponglo and Shiashi. I saw like three small cars stuck in it on my way."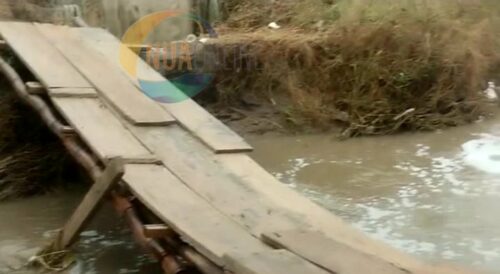 Ohim also submitted visuals from Kosoa Millennium City, a spot calles Jah Bless Block Factory, was flooded beyond passage by residents.