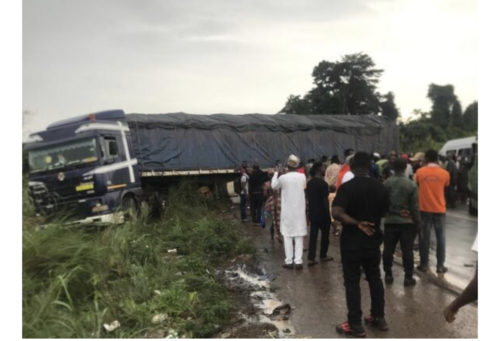 A truck involved in an accident at Duamponpo near Konongo on the Accra-Kumasi highway has resulted in a roadblock for hours preventing vehicles from moving on the road.
The incident happened on Saturday afternoon.
As of 5 pm, the road was still blocked, with over 500 vehicles stuck at both ends of the highway that links Accra to Kumasi.
A towing vehicle and personnel from the police motor transport and traffic unit (MTTD) were at the scene to remove the truck from the road for traffic to flow.
Scores of passengers have alighted from the various vehicles and are stranded.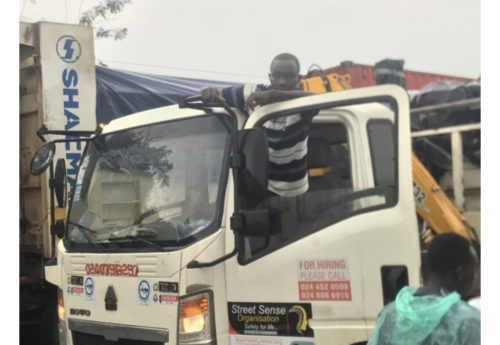 It is reported that the towing vehicle has been at the scene since 3 pm amidst heavy rainfall but has not been able to pull out the long cargo truck in the middle of the road.