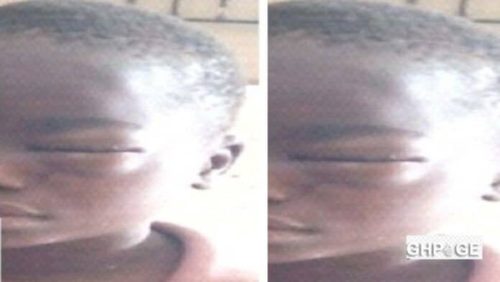 Police in Ekiti State have invited a 90-year-old man, Pa Joel Afolabi, who allegedly tied his seven-year-old grandson to a tree and tortured him over missing meat.
The incident happened in Aye-Ekiti, in Ido/Osi local government area of the state.
According to a source close to the community, the primary four pupil identified as Tunmise, was accused of eating a part of meat which had been smoked on fire in the kitchen by his grandfather, after arrived from school.
The source further stated that the meat which belonged to his grandfather was kept on fire while the pupil was away in school.
Upon arrival in the house, the grandfather was said to have discovered a reduction in the size of the meat which he kept on the fire and later called the victim to ask if he was the one that took part of it.
The boy was said to have denied the allegation and insisted that he was not the one responsible for the act. His response was said to have annoyed the grandfather, who later brought out a cane.
He flogged him repeatedly, insisting that he (Tunmise) must have been the person who took the meat, as other children who also live in the house are yet to return from school.
Apart from the flogging, the old man was also alleged to have tied the young boy to a tree and subjected him to other punishment which lasted for several hours, during which he was injured in the left side of the eye.
It was gathered that despite entreaties made to him by other neighbours and passersby to release the boy, the old man was said to have refused their move and continued the punishment.
The residents who were not happy with the situation later reported the matter to the police and a Non-governmental Organization based in Ekiti State to take up the matter and sanction the man to serve as a deterrent.
The boy has been admitted to a private hospital in the town where he is currently receiving treatment for the injuries he sustained during the punishment.