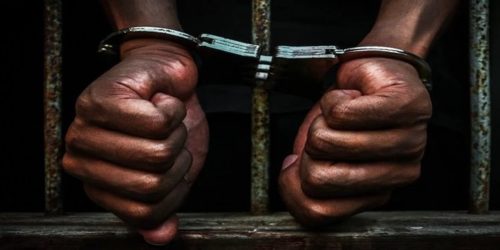 A circuit court has sentenced a 59-year-old car dealer, Joshua Cobbina, to three years in jail for stealing a Sprinter Benz Bus worth GH₵200,000.00.
Joshua later sold the car to one Vincent Selasi, who is also a car dealer and a dispatch rider, for GH₵40,000.00.
Police Chief Inspector Benson Benneh told the court that the complainant, Rabiu Hamidu, was a businessman, who lived in Akim Oda and Germany.
According to the prosecutor, in 2022, the complainant imported a Sprinter Benz bus to Togo Port. Once the agent cleared the vehicle from the port, it was handed over to Cobbina for repairs due to an engine problem.
The prosecution said Cobbina demanded 2,000 Euros to fix the vehicle.
The complainant then instructed that after Cobbina fixes the vehicle, he should deliver it to his sister in Accra.
However, instead of following through with the request, Cobbina sold the vehicle to Selasi for GH₵ 40,000.00 without permission.
The prosecution said the complainant returned to Ghana and had information that Cobbina had relocated to Togo.
The complainant followed up to Lome-Togo and demanded his vehicle from Cobbina, but he could not produce it.
The complainant, the prosecution said, reported the case to Togo police, and on July 30, 2023, police in Togo assisted the complainant to arrest Cobbina and handed him over to the complainant to be brought to Ghana for the continuation of the case.
On the same date, the complainant reported the case to the police in Ghana and during interrogation, Cobbina stated that he had sold the vehicle to Selasi at GH₵ 40,000.00.
Investigation revealed that Selasi, after buying the vehicle, also sold it to a different person at GH₵ 80,000.00 but could not lead the police to retrieve the vehicle, the court heard.
Cobbina admitted to the offence and has been sentenced to three years imprisonment.
Meanwhile, Vincent Selasi, who has been charged with dishonestly receiving the stolen car denied the offence and has been remanded to be brought back to the court on August 16, 2023.