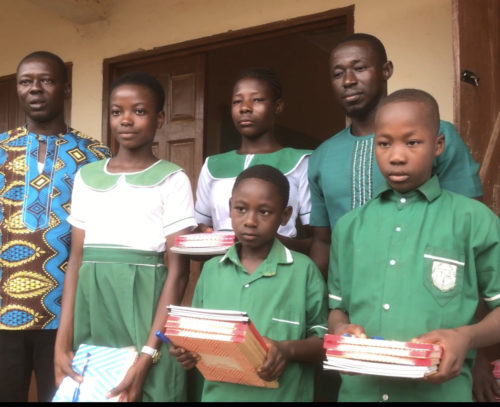 Mr Mohammed Osman, Farmer, philanthropist and Native of Pakyi Nahini in the Amansie west district of the Ashanti Region has donated 2,782 copies of exercise books, Pens to two public schools in the
district
At a short presentation ceremony at the two schools, Mr Mohammed Osman said the gesture formed part of his many contributions to improve teaching and learning within the district.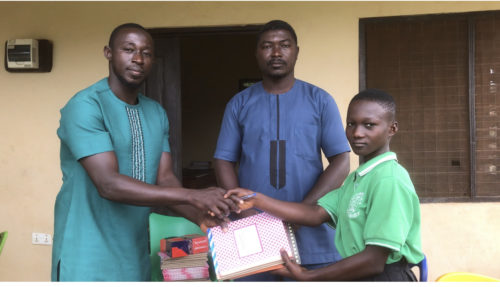 The beneficiary schools are Pakyi Nahini D/A JHS and Pakyi Camp R/C Basic school.
The items worth Gh 13,000
He said education was key in changing society, hence the top most priority of government to ensure that every Ghanaian child secured a better future.
"All our children, regardless of their life circumstances, deserve an excellent education that helps them to reach high standards of perfor­mance.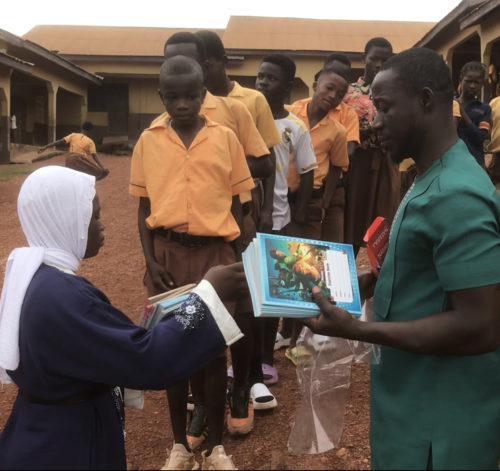 He encouraged the students to take their studies serious, saying that could create an enabling environment for them to achieve their future goals.
Mr Mohammed Osman used the opportunity to appeal to the benevolent organizations and other stakeholders to support the less previlege students in the deprive areas.
He advised parents and guardians to invest in their children's education for a better tomorrow.
He said they ought to provide their wards with their school needs such as uniforms, shoes, books and other learning materials, since the government could not do everything for them.
Mr. Mohammed Osman said the situation where they look-up to the government for everything should belong to the past.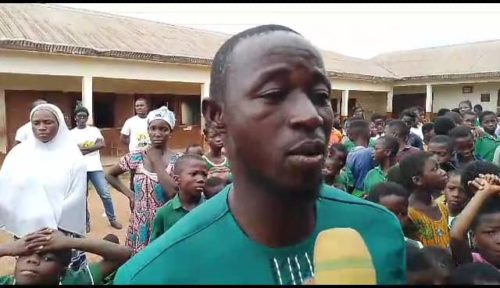 Mr Mohammed Osman also appeal to the government for an extension of electricity to the community.
He said lack of electricity supply to the community is affecting their economic lives .
He also mentioned that lack of electricity in theses two communities has adverse effect on children's education.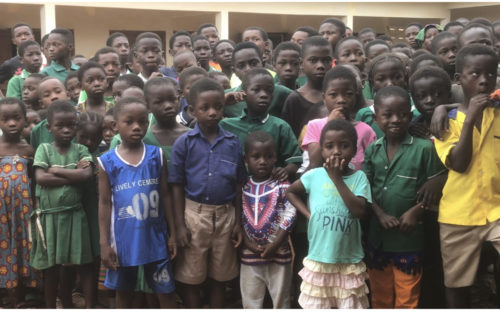 According to him, school children are unable to study during the night , a situation he described as one of the causes of poor academic performance of school children in the community.
He added that the lack of electricity in Pakyi Nahini and Pakyi Camp is also a major problem to residents in that community.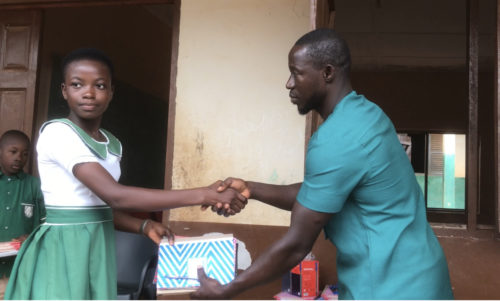 Mr Mohammed Osman further appealed to government for the extension of electricity to all Communities within the Amansie west district to improve the living standard of residents.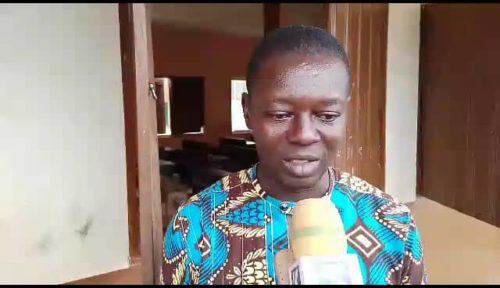 On his part, Mr Shadrack Obiri Yeboah Headteacher of Pakyi Camp R/C Basic School Who received the items on behalf of the two schools expressed gratitude to the philanthropist Mr Mohammed Osman for the support.
Mr Shadrack Obiri Yeboah indicated that the books would be distributed to pupils accordingly
where each student would be given six exercise books based on need assessment.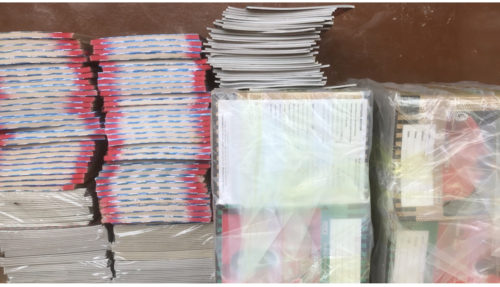 Mr Shadrack Obiri Yeboah said the gesture would relief parents of their burden and urged the beneficiaries to take good care of the books to ensure its longevity in their studies.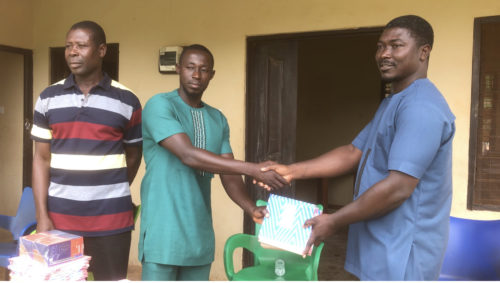 "Exercise books plays a major role when it comes to teaching and learning. This is because when a teacher gives a class work, assign­ment or exercises, the child needs an exercise book to write in. so it's a relief of burden for parents as students can now come to school comfortably and write," he added.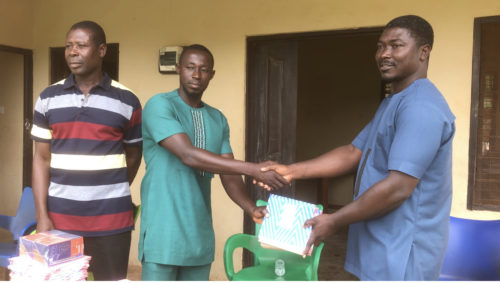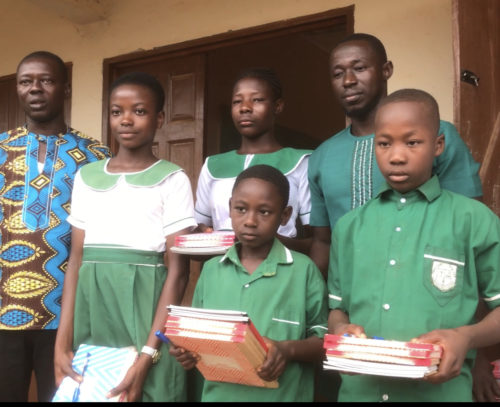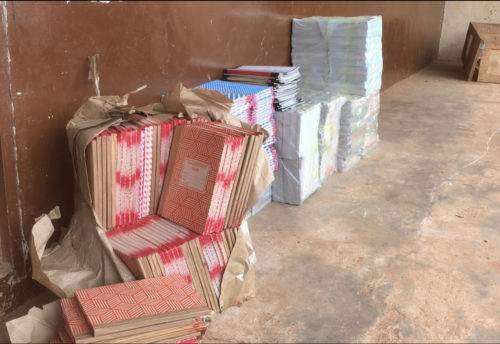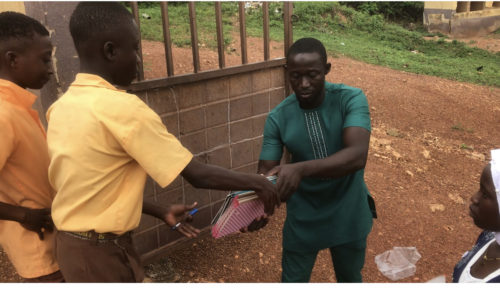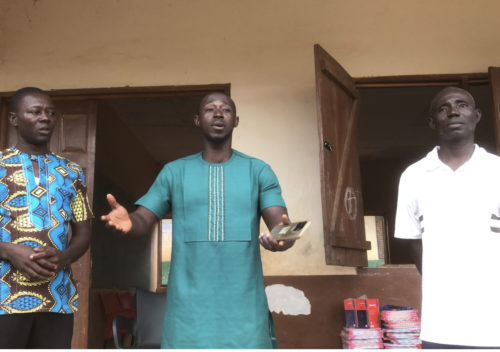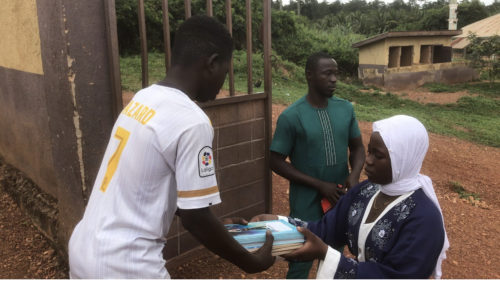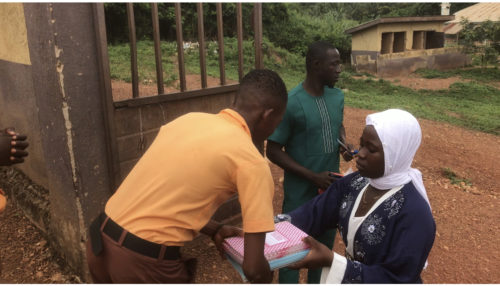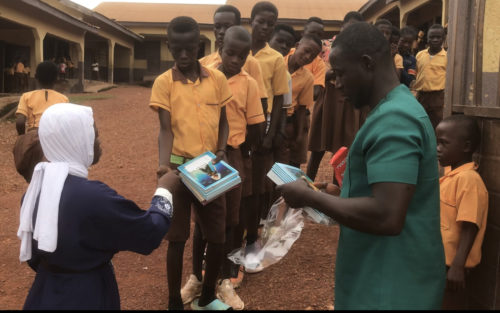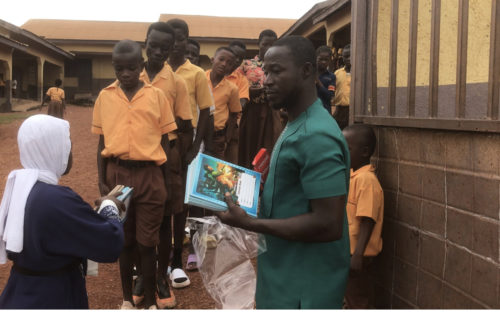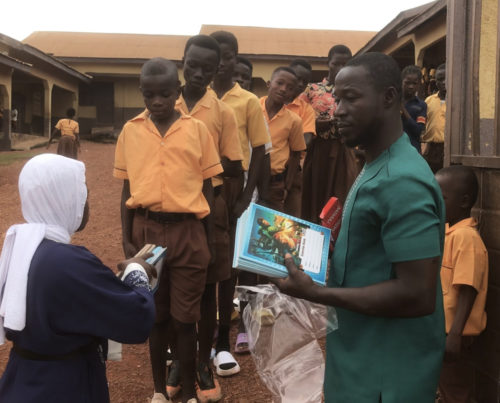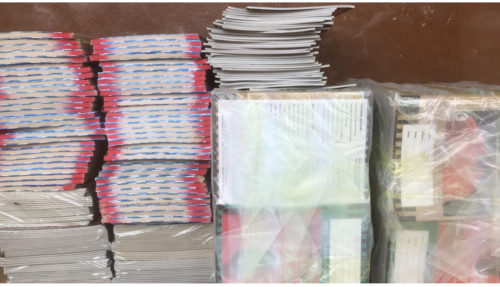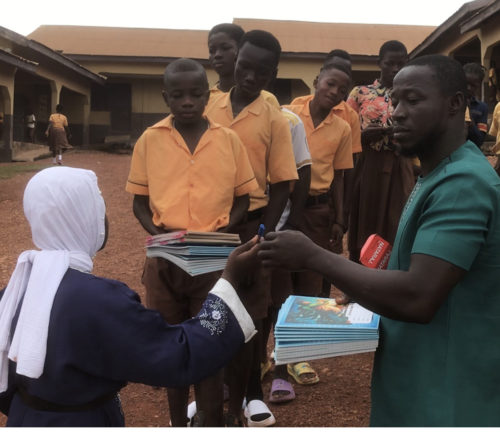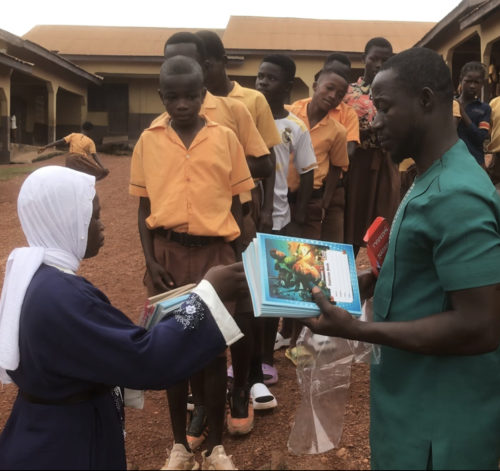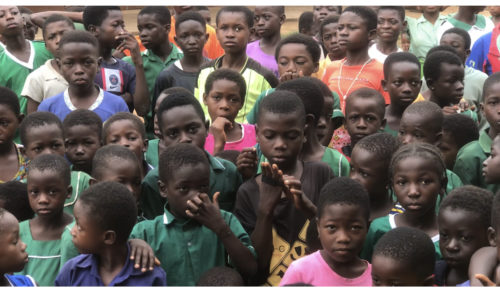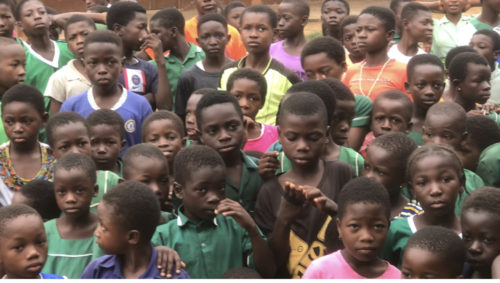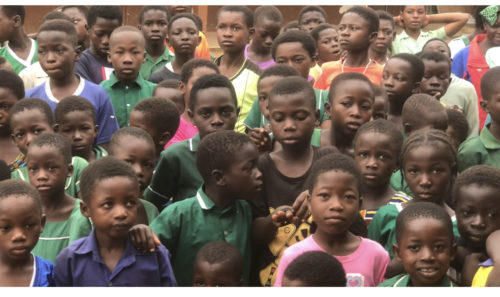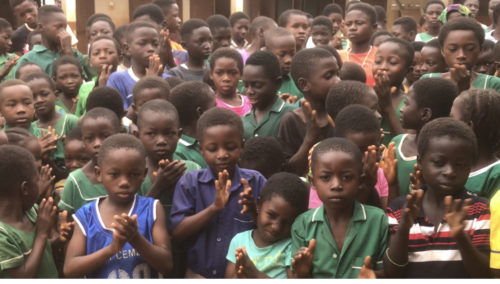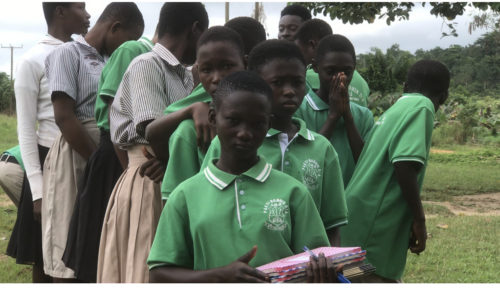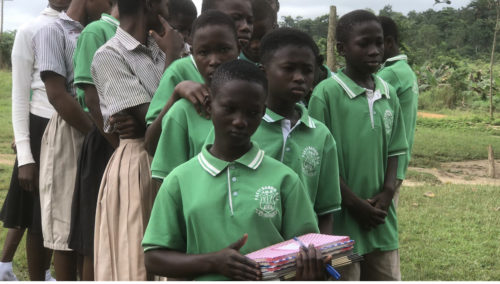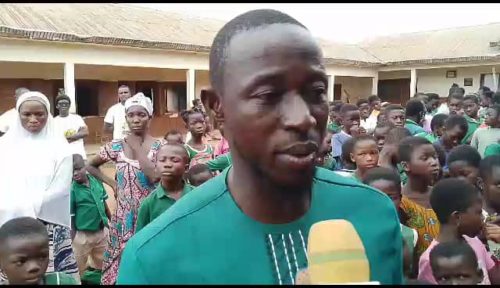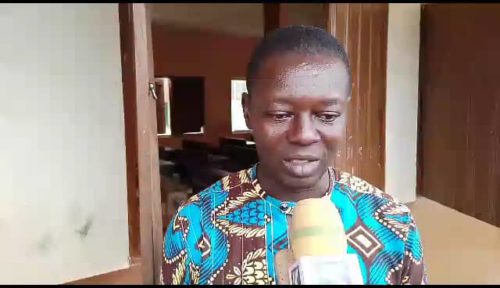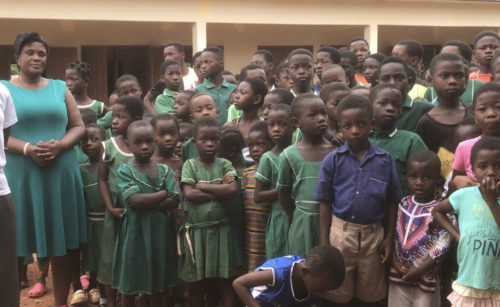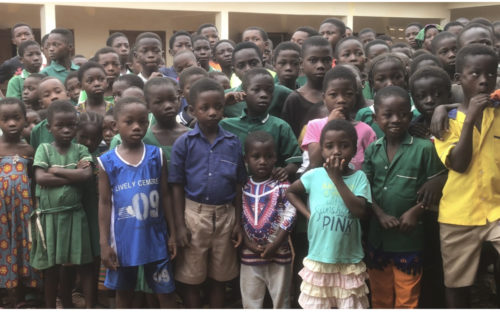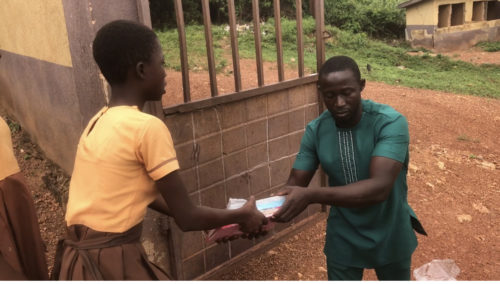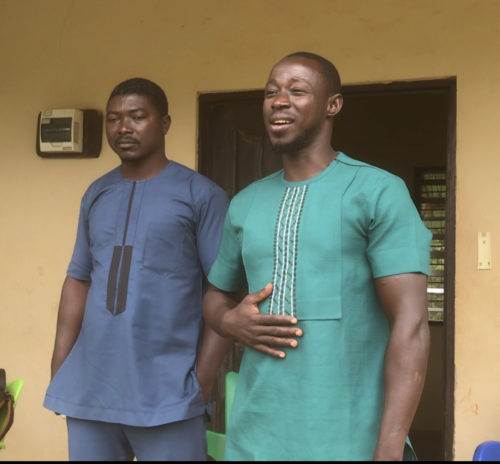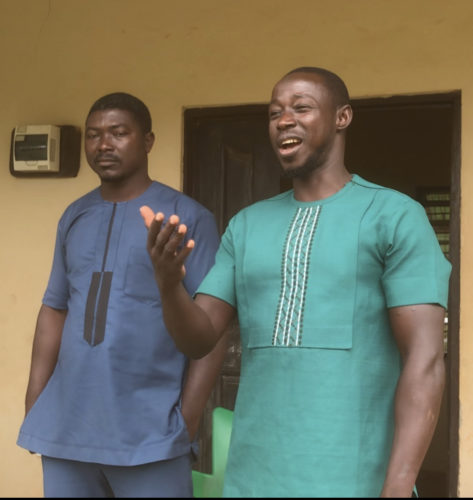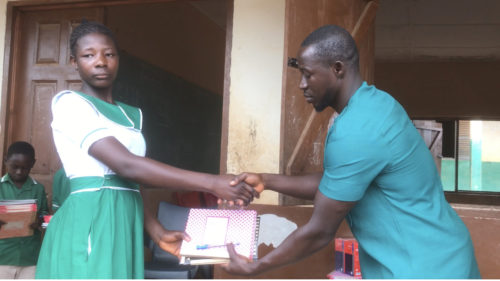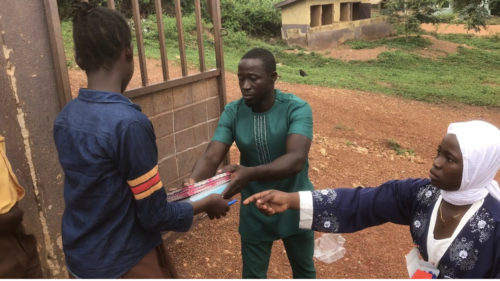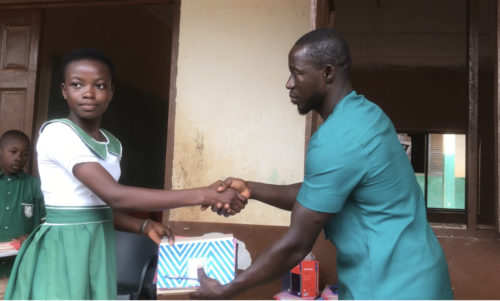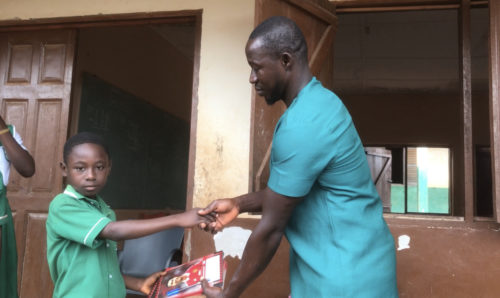 By Simon Opoku Afriyie (OTEC FM)