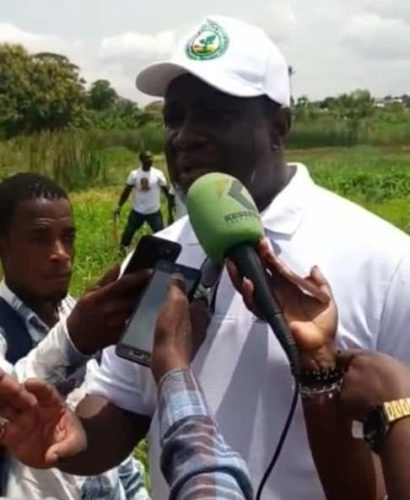 Nana Chairman, Ejisuman Hene, OguakroAfrane Okese IV, Nananom of the EjisuTraditional Council, the honourable member of Parliament for the Ejisu Constituency, Lawyer John Ampontuah Kumah, honourable Assembly members present, the Municipal Police Commander, Chief Superintendent Mr. Frederick S. Lumor, departmental heads present, my media friends, fellow citizens and all others present,  good morning.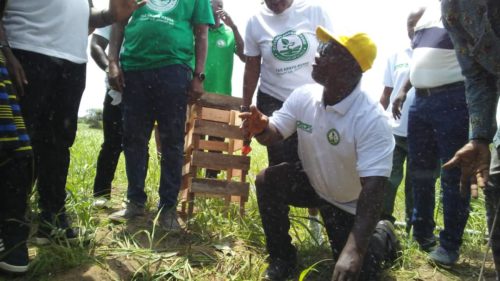 The Forestry Commission has the mandate to protect, manage, regulate and develop Ghana's forest estate. Over the years, the Commission has had challenges in protecting and regulating the utilization of forest and wildlife resources of the country within the ambit of sustainability.
The Green Ghana Initiative thus places the Forestry Commission in the right stead to recover from some degradation our forest cover has suffered. The Commission has this far planted over 30 million seedlings in off and on reserved areas of the country since the inception of the program.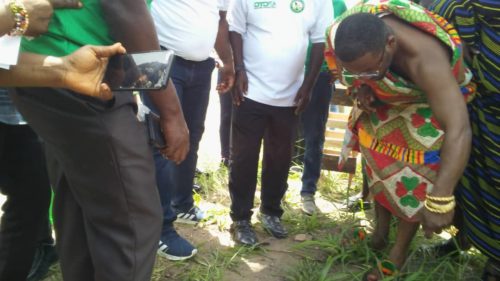 The Forestry Commission is applying a two prong strategy to accomplish the task of planting 10 million seedlings this year. First we are supporting communities, schools, churches, mosques and other stakeholders to plant trees on their private lands. Aside that, the Commission is also planting in Forest Reserves using its own human resource.
Nana Chair, we must say that the Green Ghana initiative is a voluntary program. Citizens are encouraged to get involve to plant trees not only to mark a green Ghana day but also to nurture them to grow.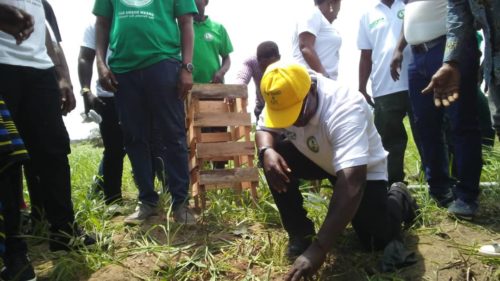 The Government of Ghana through the Forestry Commission supplies seedlings to interested stakeholders free of charge, but the beneficiaries are expected to bear the cost of transport, cutting pegs and site preparation.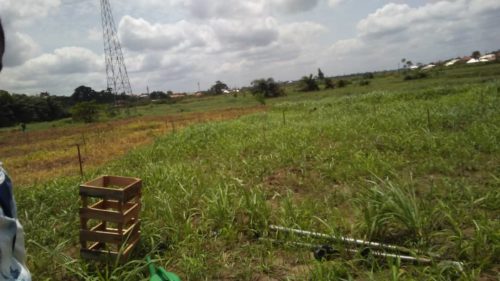 The Forestry Commission again provides technical support to beneficiaries in aspects like species selection, pegging and other silvicultural practices.
Nana Chair, the Commission does not discriminate as to who benefits from our support. To qualify for our support, stakeholdersjust have to show their readiness and must have a piece of land to plant seedlings.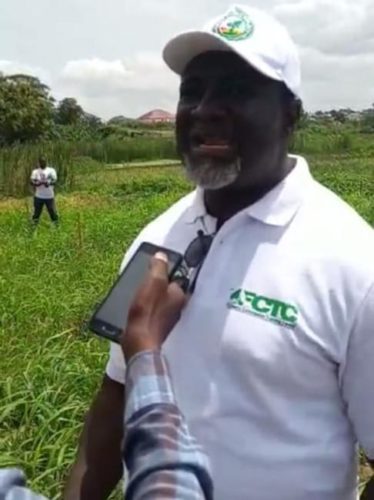 We have supplied fruit crops like coconut, mangos and oranges as well as timber species like Ofram, Emire and Teak to stakeholders. Again, species like Militia, Akyee and royal palm are provided for ornamental purposes to beatify our homes and communities.
The FCTC located at Akyawkrom is distributing over 20,000 of such species to key stakeholders within the Ejisu Municipality in 2023.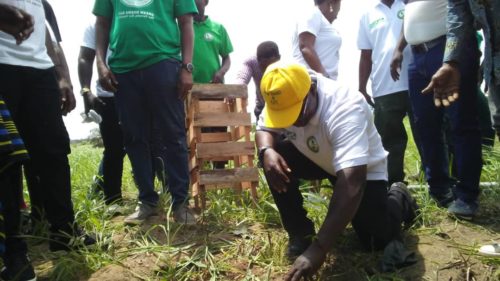 Nana Chair, the Forestry Commission Training Centre would like to thank the following key stakeholders in organizing this year Green Ghana Day. We would to thank Oguakro AfraneOkese IV and the Ejisu Traditional Council for their immense support in organizing the Day.
We also want to thank the honourable MCE, Mr. Samuel Oduro Frimpong and his able supporting staff for their collaborative spirit in organizing this day.
Our appreciation is to all participating stakeholders who have attended this day and planted a seedling. Our message is that we would continue to rely on you as forge ahead to make our communities and country greener.
   Thank you and God bless you