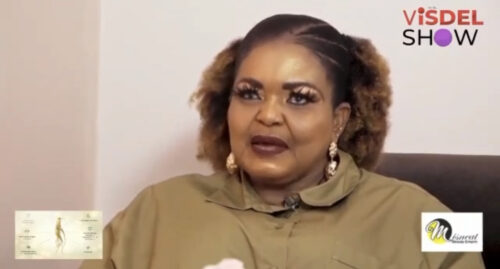 Kumawood actress Harriet Naa Akleh Okanteh, well-known as Auntie Bee, has revealed that her all-time crush has been Ghana's all-time top goal scorer, Asamoah Gyan.
In an interview on Visdel Show, she hinted that the moment the host of the show Fire Lady mentioned his name, her heart skipped a beat.
She explained that she had been crushing on him for a very long time now and that she loved him from within her heart.
She added that regardless of their wide age gap, she does not mind entering an amorous relationship with him.
In disbelief, Fire Lady and the other lady who was a guest on the show asked her why she would opt for a young man as a replacement for her late husband, Bob Santo.
The actress from Efiewura fame explained that Asamoah Gyan is fit and that anytime she watched his games, she felt his infectious energy from her television screen.
She hinted that Gyan carries many 'goods' at his front, and even with him wearing his jersey, she could still tell he is endowed down there.
Reacting to the statement Auntie Bee made on the show, Asamoah hinted that he was in trouble.
He disclosed that a friend sent him the video and encouraged him to watch it because he has an admirer.