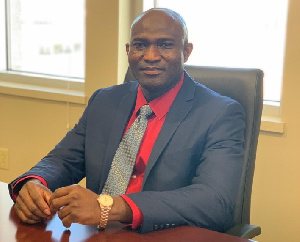 US-based Economist, Dr. Sa-ad Iddrisu, has said Ghana's financial institutions were heading towards doom.
He opined that some banks will soon collapse if the government is unable to secure a $1.5 billion Stability Fund by July 2023.
Dr Iddrisu said some banks have already recorded huge losses and the lack of liquidity support from the Stability Fund would lead to their collapse.
This, he said, would lead to job losses as several branches would also shut down.
In an interview with Joy News, he said, "We are heading into a banking crisis, believe it or not, we are currently suffering. If government is not able to get the $1.5 billion Stability Fund by July 2023, some banks will start collapsing."
"Even what is happening in Ghana is affecting the Nigerian economy because a lot of the Nigerian banks in Ghana are also recording loses", he pointed out.
The Financial Stability Fund aims to strengthen the country's financial system by promoting overall macroeconomic stability.
It will provide short-term liquidity to eligible financial institutions and act as a buffer for any unintended shocks to the financial sector.
The money, which translates to approximately GH¢9billion – or 60 percent of the aspirational GH¢15billion, is expected to provide solvency and liquidity support to eligible financial sector institutions affected by and who fully participated in the domestic debt exchange programme (DDEP).
ESA/FNOQ
Source: www.ghanaweb.