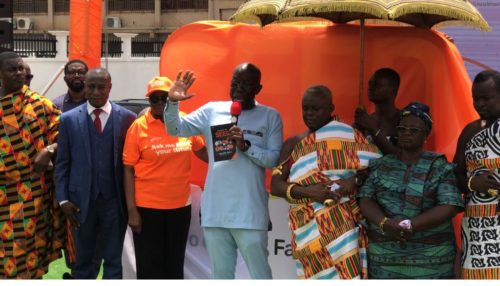 The Social Security and National Insurance Trust (SSNIT) has roll out an initiative known as Self-Employed Enrolment Drive (SEED) which aims at admitting many more contributors from the informal sector.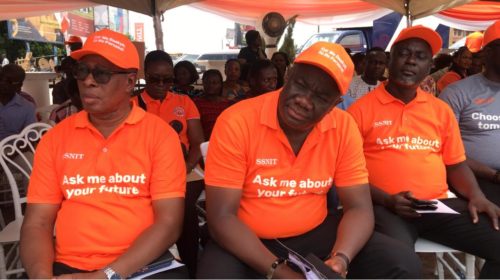 The colourful event held under the theme choose your tomorrow sign up for seed from SSNIT today was held at Adum Kumasi brought together some prominent personalities of both traditional leaders,traders, engineers, students and political leaders.
SEED was informed by various factors one of which is the scarcity of social security cover for most persons in the informal sector.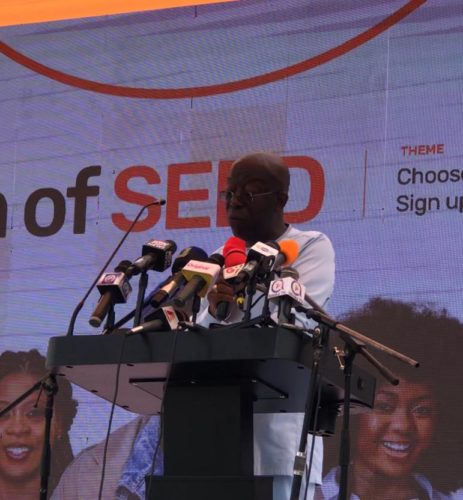 Addressing the media after the successful event, the Director General of SSNIT, Dr. Ofori Tinkorang who is in the driving seat of the project as it were solicited the support of journalists towards the success of the initiative indicated that SEED will help redefining social security in this country and give hope to self employed brothers and sisters.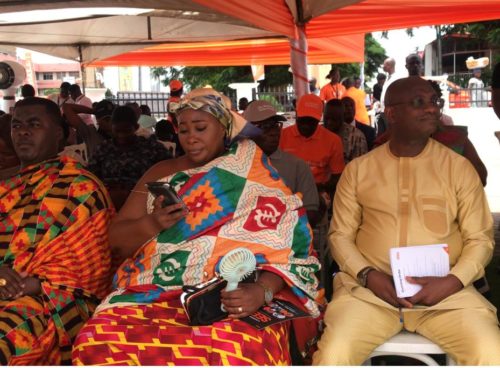 He opined that Social Security coverage in the country has overly focused on the formal sector which is made up of public and private sector workers, SSNIT has noted, adding that "the Trust, as of 2017, had a total active membership of about 1.2 million." and due to competent management a lot of people have been enroll to become members so the introduction of SEED policy will provide enabling opportunity to become members of the scheme.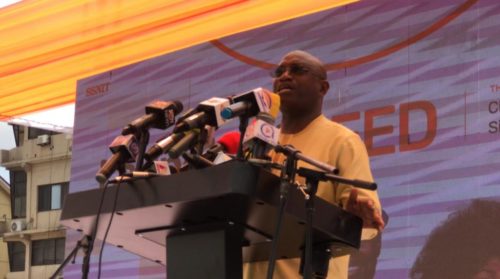 Meanwhile the deputy minister of employment and labour relations Hon.Bright Wireko-Brobbey in his remarks said the launch of this Self-employed Enrolment Drive (SEED), aimed at encouraging the self-employed, whether they are in the formal or informal sector, to enroll on the SSNIT Scheme and insure their incomes in return for decent pensions would not have been possible some six years ago. But it is possible today because of SSNIT's own improved technology that has allowed the deployment of electronic payment systems and the nationwide rollout of the GhanaCard, which allows easy onboarding of workers on to the Scheme. Distinguished ladies and gentlemen, according to a report by the ILO, many social security schemes primarily focus on providing coverage for salaried employees. This situation leaves a lot of workers, especially those in the informal sector without pension cover.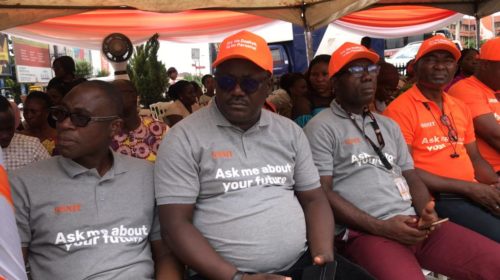 Stressing that the report stated the gaps in social protection for self-employed workers raises concerns not only for the realisation of their human right to social security but also for social and economic development and for the achievement of the Sustainable Development Goals, in particular target 1.3 on social protection systems. (Source: ILO Policy Resource Package (Issue Brief No. 4/2019)Social security cover for the self-employed is a major concern for Africa considering the nature of our economies where majority of people often work for themselves. Ghana is no different. What this means is that, if drastic measures are not taken and implemented to ensure that this large group of workers have social security coverage, we will have increasing poverty among the aged and this will not augur well for our country in the future, We have nonetheless made. However, in Ghana, we have made some progress in addressing this challenge in Ghana through the implementation of the Cocoa Farmers Pension Scheme to provide decent pension for cocoa farmers in Ghana, so they can maintain a good standard of living after retirement."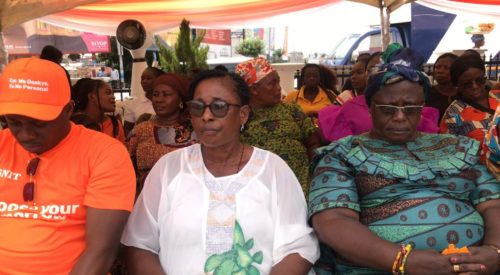 He said" Today, we are here to witness the launch of an aggressive plan that will ensure every worker retires to a decent pension. I am aware that,know until recently, a lot of people taught SSNIT Scheme is for only formal sector workers or salaried workers which I want to make it clear that that is false, every individual is entitled to contribute to SSNIIT for him or her retirement purpose.But SSNIT has in recent years intensified education to correct this notion; and more and more people are being informed.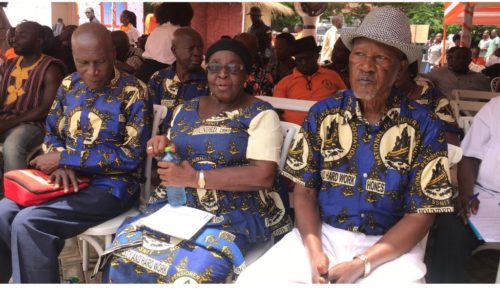 Ladies and gentlemen, in Ghana, we operate a three-tier pension scheme regulated by the National Pensions Regulatory Authority (NPRA). Each of the tiers provide unique benefits. And I will encourage everyone to subscribe to all three tiers. You will enjoy tax exemptions of close to 21.5% of your incomes if you contribute to all the tiers. Whilst the second and third tiers will give you one-time lump sum, the first tier, operated by SSNIT will give you monthly pensions with guaranteed annual increments. So whether you have signed on to the third tier or not, you need to have the Basic National Social Security Scheme, which will pay you a monthly pension throughout your retirement until death.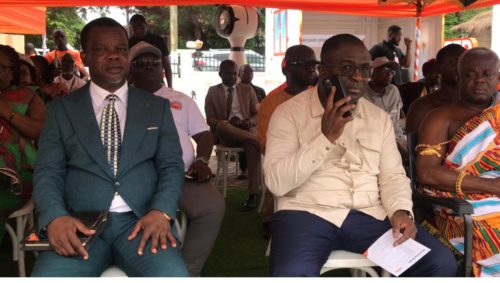 In conclusion Hon.Bright Wireko-Brobbey therefore encourage that every self-employed person contributes to the SSNIT scheme operated in addition to the other tiers and for that matter there is the need for each and everyone to get on board. He also urged management of SSNIT, to continue improving their service delivery, simplify your onboarding processes and maintain an open door policy that allows your members and clients to reach you easily. This will help build trust and confidence in the Scheme.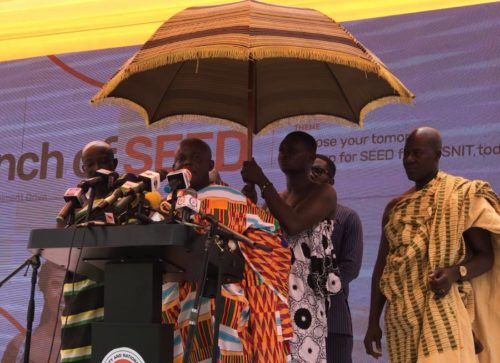 In conclusion Nana Osei Kwadwo ll Otumfuor Mamemsenhene who represent Otumfuor Osei Tutu ll commended the management of SNIIT and pledge Otumfuor and nananom support for the program. He said the decision by the management of SSNIT to come out with this policy is a nice move which he advised the good people of Ghana to get registered of SEED policy introduce by SSNIT.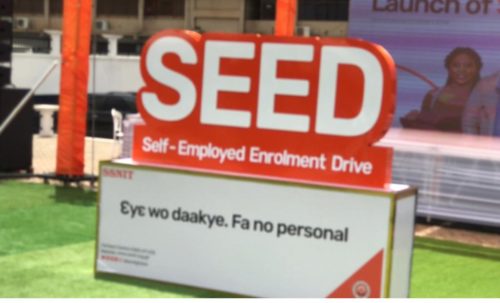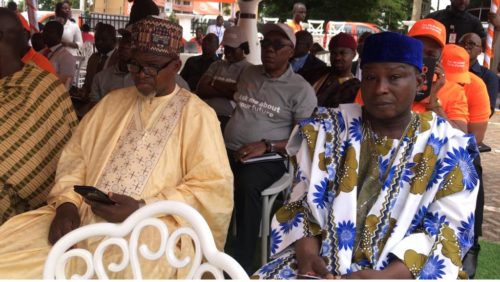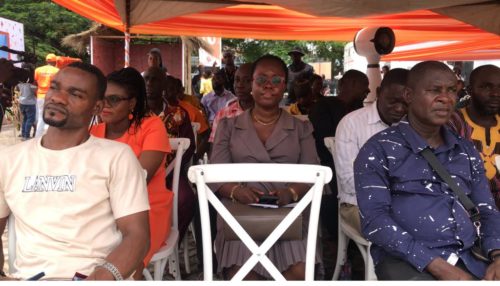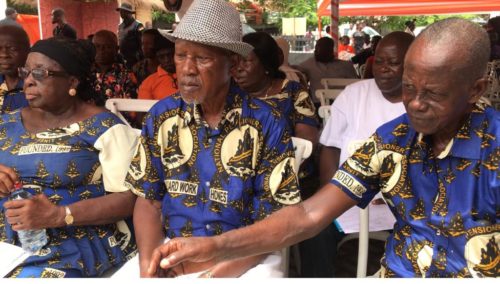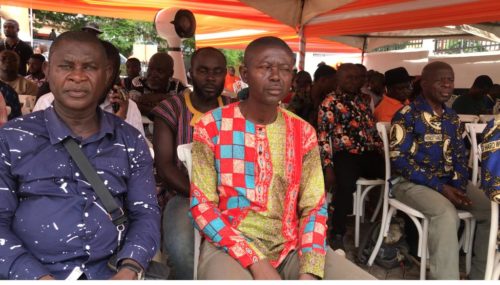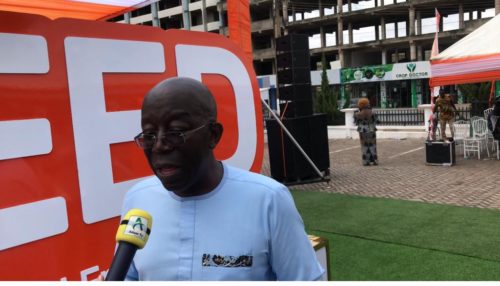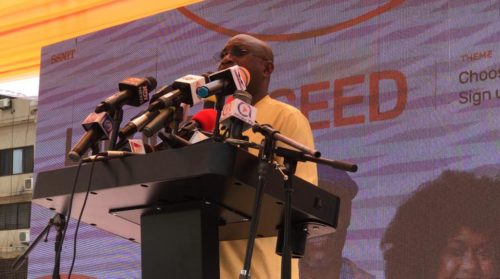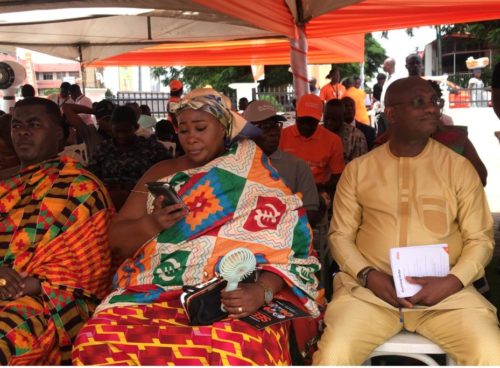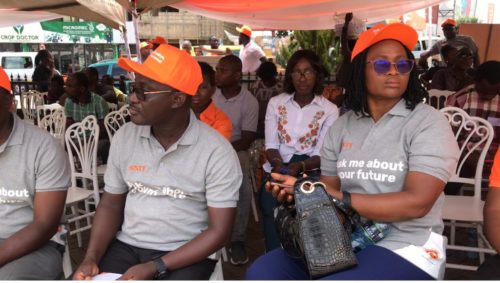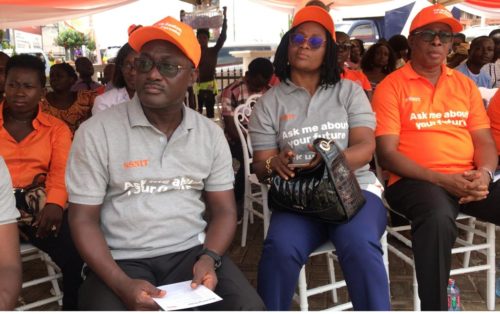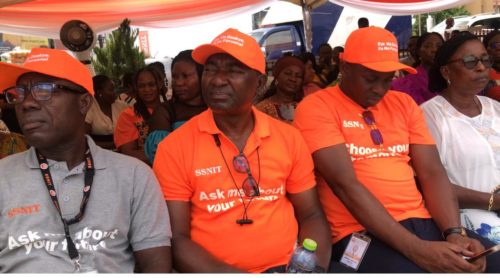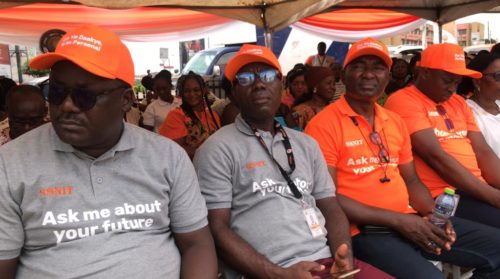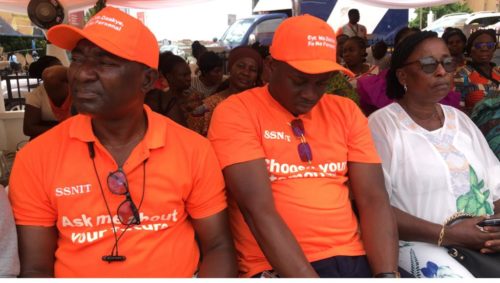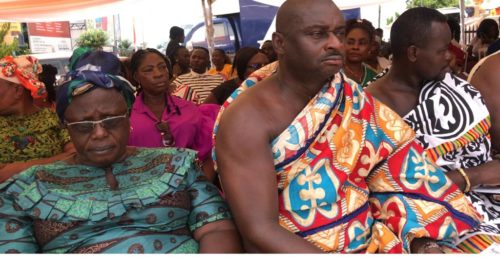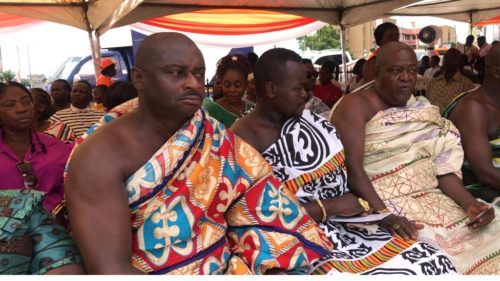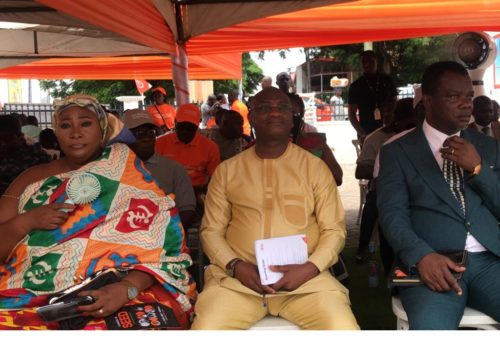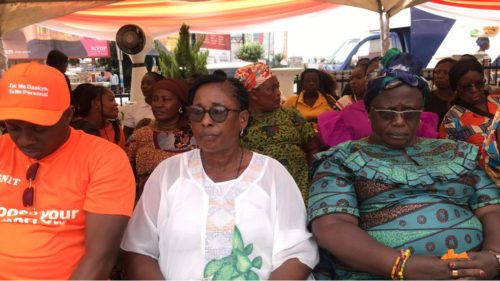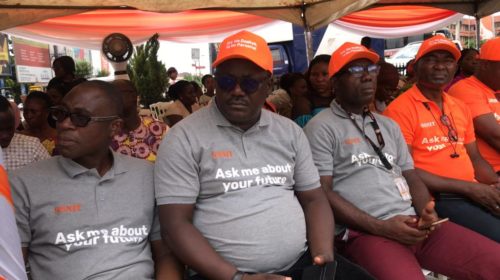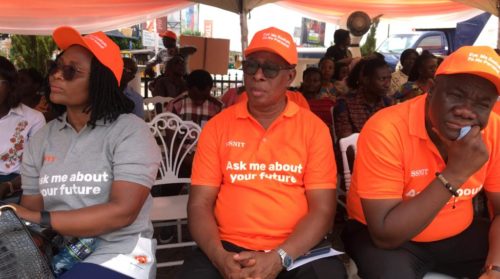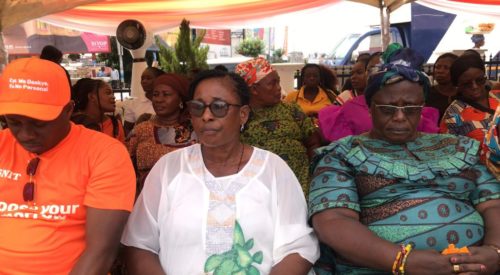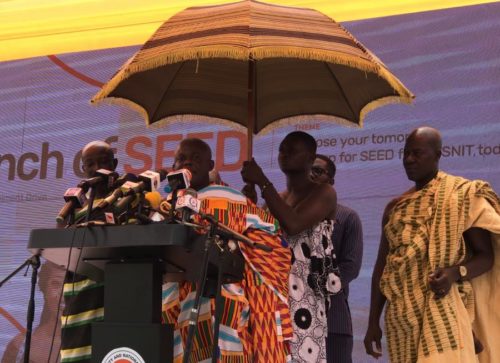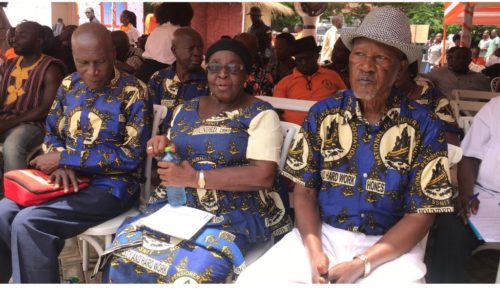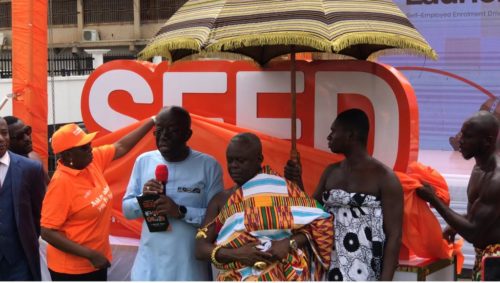 By Simon opoku Afriyie