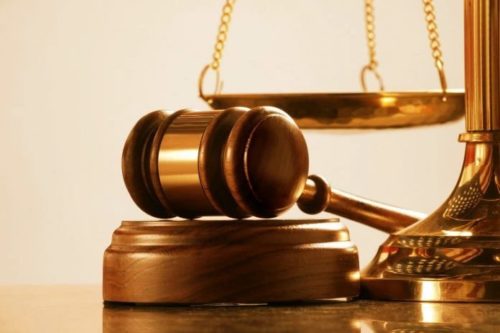 21-Year Old Man Jailed Six Years For Stabbing Colleague With Scissors
The Asamankese Circuit Court Presided over by His Honour Abass Abubakari Adams has sentenced a 21 year old Labourer, George Obeng to six years imprisonment in hard Labour for causing harm, Contrary to section 69 of the Criminal Offense Act 2960 (Act 29).
George Obeng pleaded guilty on his own plea when he was charged for causing harm.
Prosecution, Chief Inspector Wisdom Banson told the court that the victim, Kwabena Osei Danso is unemployed and the accused person is
in a labourer,Both parties reside at Adankrono near Kade.
He said the accused had a three-month-old baby with victim's niece called Phadelia Akoto but the said baby died on 26/08/2023 at Adankrono.
The accused alleged that the victim is complicit
in the death of his daughter and the two has since been at logger heads.
On 28/08/2023, the victim in the company of one Osmanu Majeed attended nature's call
in the bush near the Zion Church and Unknowingly, the accused who had harboured an intention to harm the victim trailed the victim to the bush with a pair of scissors on
him.
Prosecution said the When the victim squatted to free himself in the bush, the accused emerged from the bush behind the victim, pulled a scissors and without any provocation
stabbed the right clavicular and the lower neck of the ichn on three occasions and the victim bleed profusely as a result of the injuries he sustained.
The victim cried for help and was rushed to Kade Government Hospital by the help of others where
he was admitted, treated and discharged the following day.
The case was reported to
police and accused was arrested and later, endorsed police medical report submitted
indicated that victim an "exploration of stab wounds 2cm long laceration deep
into the muscle", On interrogations, accused admitted the offence and after investigations, he was charged with same to appear before the honourable court.
Source:Mybrytfmonline/Mensah Atakora