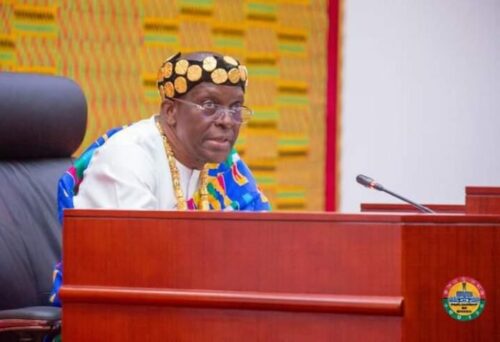 Parliament's Appointment Committee's report on six persons nominated by the President for appointment as ministers, ministers of state, and a deputy minister was Tuesday laid before the House.
Speaker Alban Sumana Kingsford Bagbin directed that copies of the report be distributed to all members for consideration.
The ministerial nominees, who have been vetted by the Appointment Committee, include: Mr Kobina Tahir Hammond, Minister-designate for Trade and Industry; Mr Bryan Acheampong, Minister-designate for Food and Agriculture, and Mr Stephen Asamoah Boateng, Minister-designate for Chieftaincy and Religious Affairs.
The rest are Dr Mohammed Amin Adam, Minister of State-designate at the Ministry of Finance; Mr Osei Bonsu Amoah, Minister of State-designate, Ministry of Local Government, Decentralisation and Rural Development, and Dr Stephen Amoah, Deputy Minister-Designate for Trade and Industry.