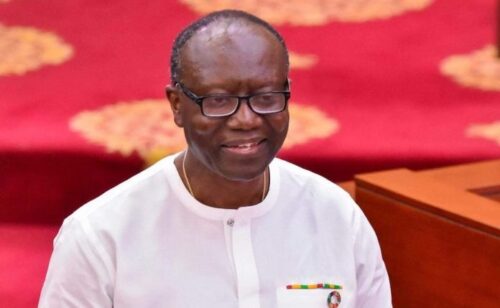 Finance Minister Ken Ofori-Atta has said that the government will do everything it can to ensure that elections are funded adequately as part of building the democracy of the country.
He intimated that the government has been extremely good about funding Ghana's elections and will continue in that stead.
He said the needed resources will always be provided.
He said these in Parliament when he joined officials from the Electoral Commission (EC) and the National Identification Authority (NIA) to brief the House on the proposed Constitutional Instrument that is seeking to make Ghana Card the sole identification document for voter registration.
"The government has been extremely good about funding elections and once the NIA's job is liked to the elections, we can assure the House that the resources needed will always be provided."
The Chair of the EC Jean Mensa for her part said among other things that the Ghana Card will not be used to vote in the 2024 general elections.
She said the Commission is seeking to use the card for the voter registration exercise.
Madam Jean Mensa said "It is important to rehash that the use of the Ghana Card as the sole document of identification will ensure and guarantee the credibility and integrity of our register and elections, it will prevent the enrolment of minors to register, it will prevent foreigners from being registered to vote and it will eliminate the guarantor system which is prone to abuse and which promotes conflicts and violence."
"The Ghana Card will not be used for voting in 2024, it will be used to register," she added.