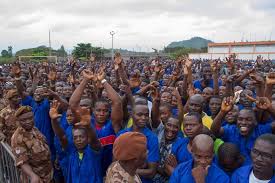 The authorities of Ghana Prisons Service (GPS) in the Ashanti region has lamented the number of youth inmates serving various jail terms.
According to the GPS, majority of the youth inmates were con­victed of theft, robbery, murder, assault, and fraud among others.
Addressing Journalists in Kumasi yesterday, the Ashanti Regional Prisons Command Public Relations Officer (PRO), Assis­tant Superintendent of Prisons (ASP) Richard Bukari, called on civil society groups, the clergy and traditional authorities to take par­ticular interest in the development of youth.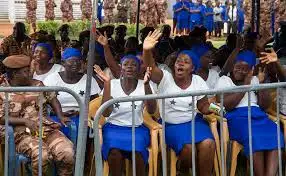 He explained that, the major­ity of the inmates in prisons are youth, which will affect the coun­try's development if the issue was not addressed.
"The youthful age in prisons is now a dominant thing we need to be discussing. Initially, we got a significant number of adults but now only the youth find them­selves in prison. For me it has an effect on the nation, Ashanti region, and on us as individuals,'' ASP Bukari said.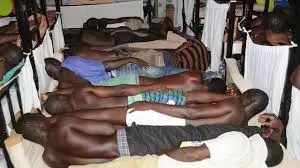 He said "all the productive energy that should have been used in developing the nation has now been warehoused in the prisons here in that we are losing our human resource as a nation.
So any effort at making sure that they become useful citizens is welcomed. As much as possible I will advise the youth to desist from whatever activities have the poten­tial of bringing them to prison.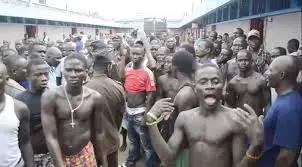 There's a lot they can contribute to national development as some Ghanaians are doing," ASP Bukari posited. —gbcghanaonline.com
The post Ashanti Region records more youth prison inmates appeared first on Ghanaian Times.