Chief of Agric Nzema, Nana Nkansah Boadu Ayeboafo, celebrates the first Akwasidae of the year, 2023, as part of activities to mark the celebration lots of people gathered at the Nzema palace in the Kwadaso municipality of the Ashanti Region to pay homage to the Chief.
It was marked with drumming and dancing amidst exchange of greetings, presentation of drinks and other pleasantries.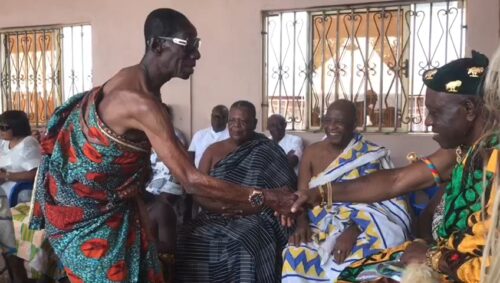 Nana Nkansah Boadu Ayeboafo dressed in a kente cloth with gold ornaments around his wrists and arms amidst drumming and firing of musketries.
The Akwasidae Festival is a magnificent Asante celebration centered on ancestral reverence, remembrance and acknowledgement of past kings and noble feats.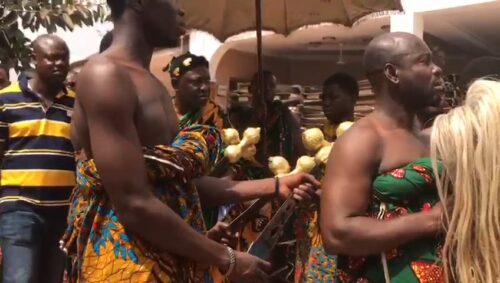 It serves as a celebration of the Golden Stool and a cultural vibrancy that brings together the Nzemahene, sub-chiefs, subjects and dignitaries at the palace.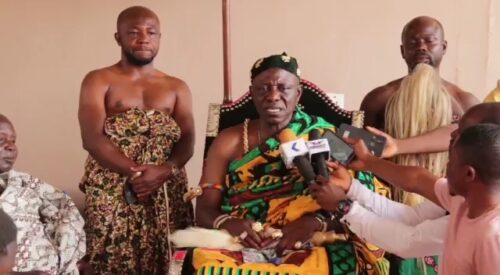 Speaking to media in an interview,
Nana Nkansah Boadu Ayeboafo urged Ghanaian youths to focus on hard work and creativity for tomorrow's betterment and shun the "crazy idea of get-rich-quick-syndrome" of today.
He said: "Youths should exercise patience, be thorough and hard working with what they are doing today as well as fear God and put Him first.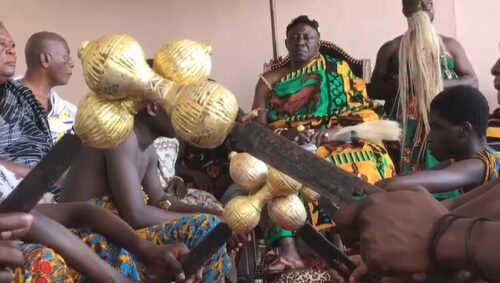 He urged youths to shun all forms of drug abuse and use of hard drugs as well as keep away from bad friends and peers that are into drug abuse/hard drug use.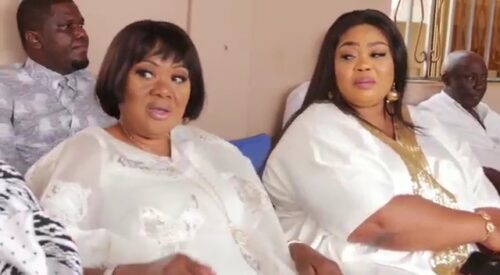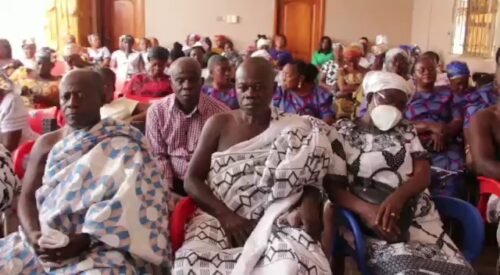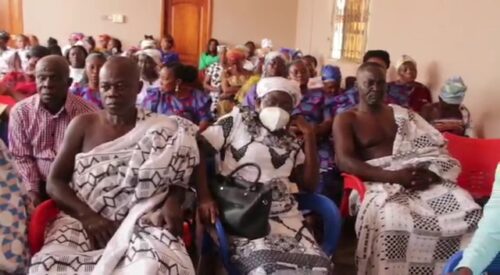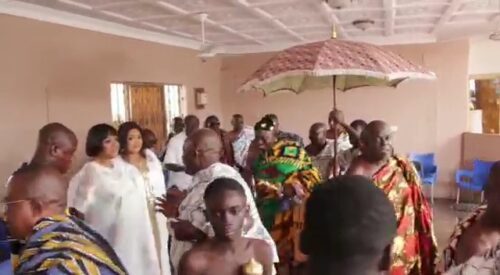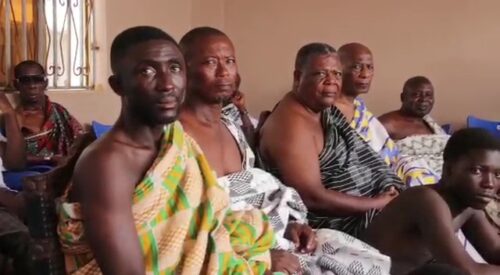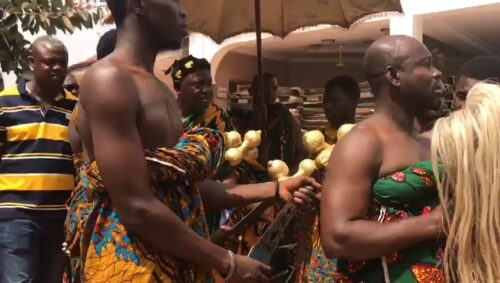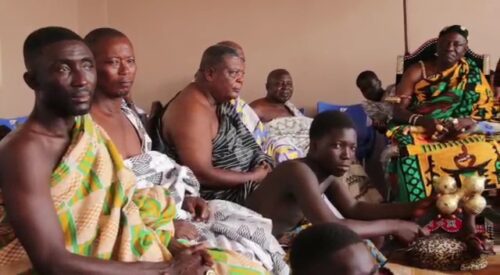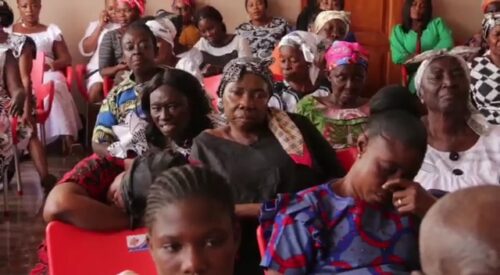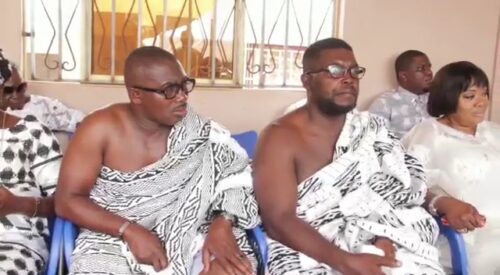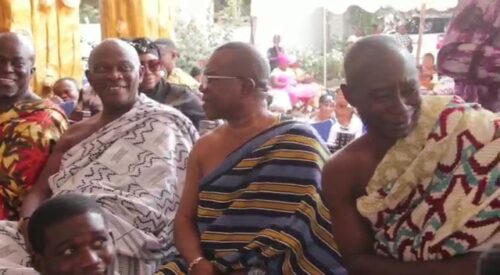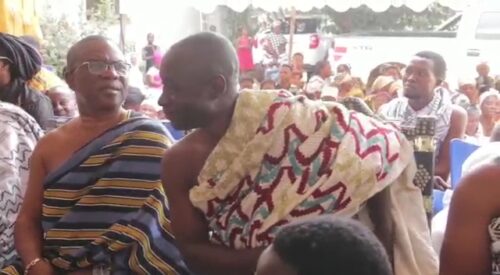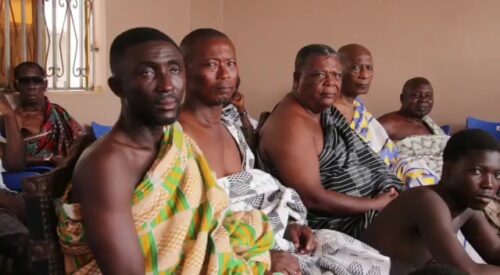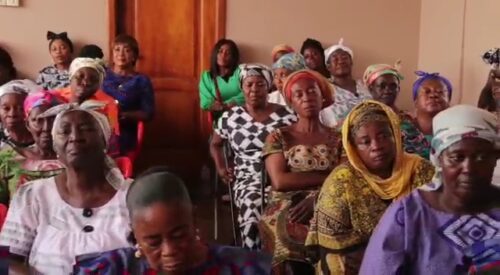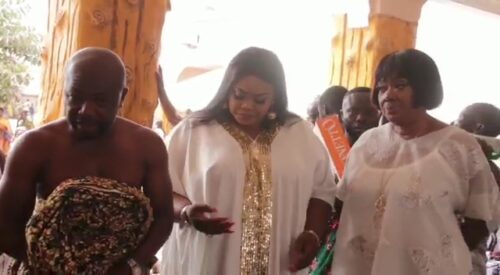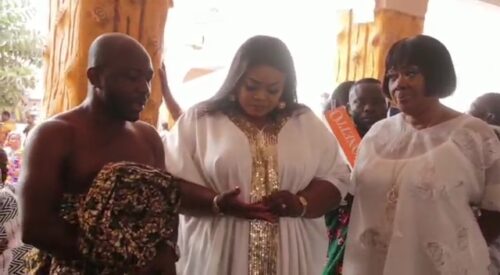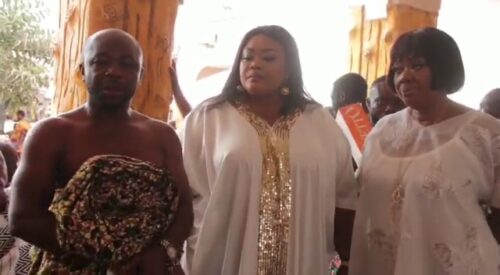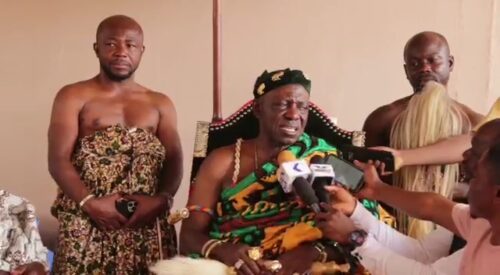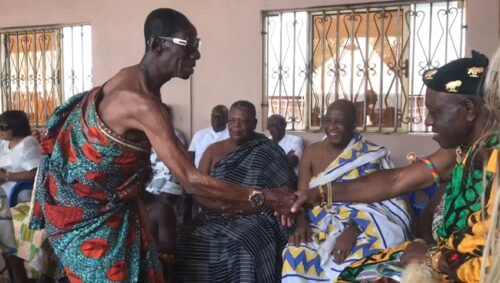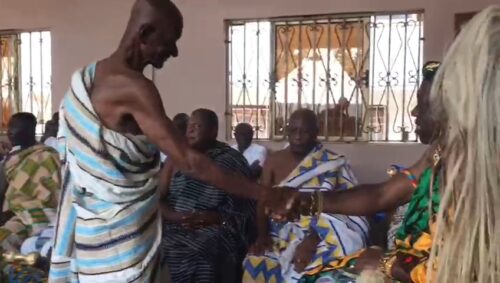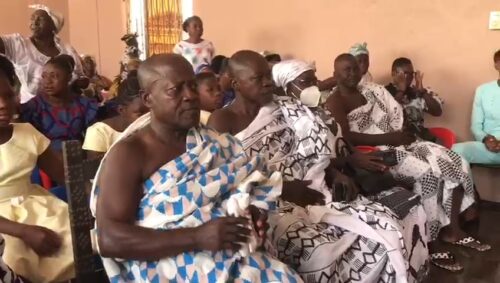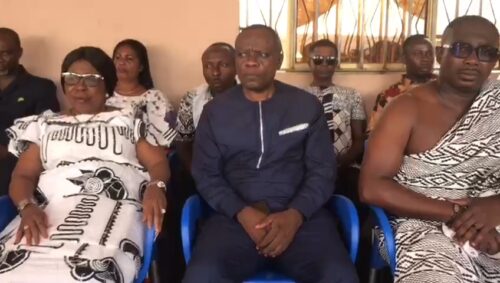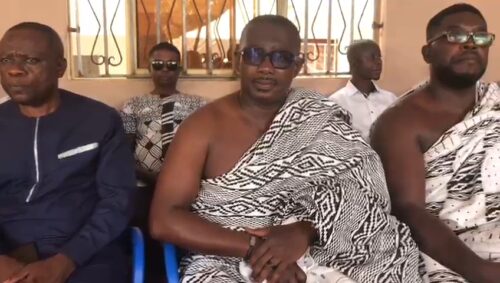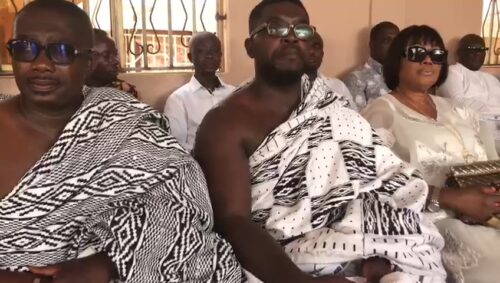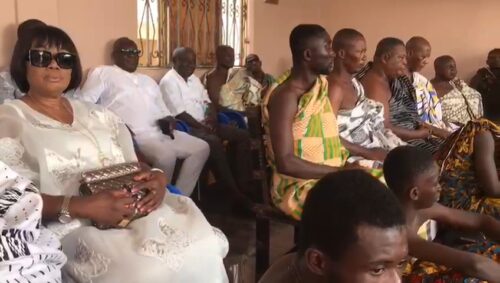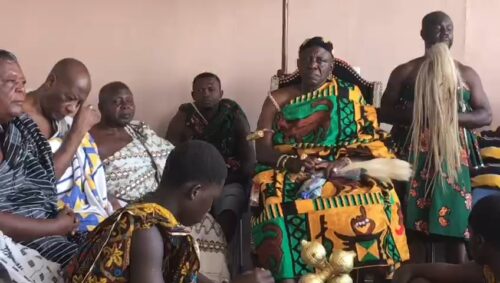 By Simon Opoku Afriyie OTEC FM