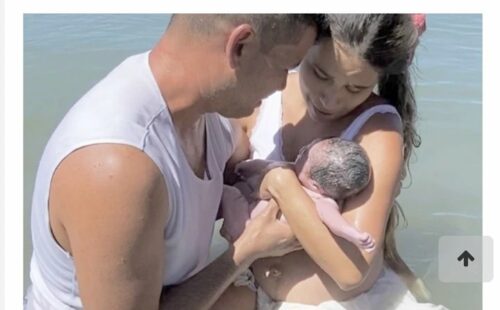 A woman has given birth to her first child at the water edge on a beach , In what she describes as natural and ecological delivery.
Maria Luna , herself a feminist released a photo of her beautiful and empowering delivery on social media and describe how she plan and prepare for the and birth .
She said in a video comment translated from Spanish,Today was the anticipate day we experience our natural, psychological and ecological birth in a location we imagined ,with amazing details from God to live it, and with the perfect company .
Maria reveals the delivery was carefully planned with all aspects taken into account.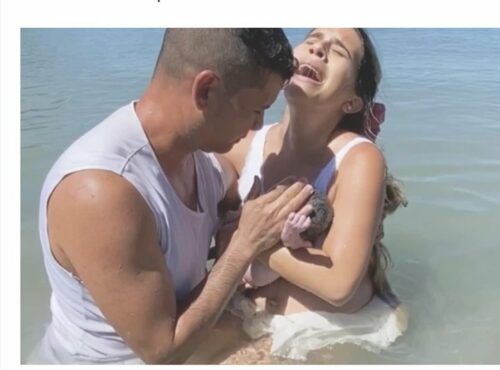 She added , in order to survive this procedure , A birth plan was created and communicated with the humanizing experts of.The following basis were evaluated so that it maybe lived.
The weather, healthy pregnancy, healthy baby, knowledgeable and dedicated parents.Without being able to control anything but expecting all would flow according to God's perfect plan .
This day started with su, a procedure and the support of the Team to carry it through ,we will not deny the Idea arose whiles we waited , but as God said in his Word Philippians 4:6 instead of worrying about anything, pray for everything .Thank God for what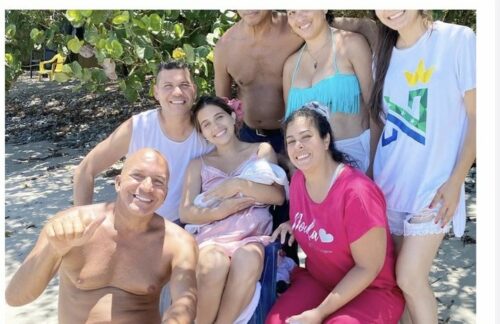 he has done for communicating your needs to him . And peace of God which transcends comprehension , will protect your heart and mind in Jesus name.
The design we presented in this video today is the result of the expertise , experience and collaboration of the team of specialists who appreciate both s and natural designed , as well as judgement of the ss involved in the process. Father, mother and child.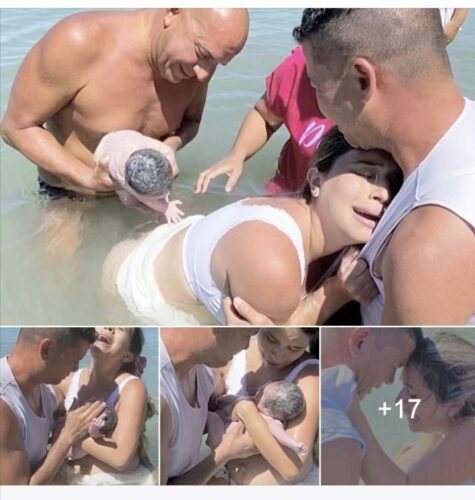 The video has garnered hundreds of likes and comments , with many praising Maria for her courage and will. Nonetheless , there were others who questioned the safety of beach births.